How One Woman Rebuilt Her Portfolio After Losing Nearly Half Of It During The Financial Crisis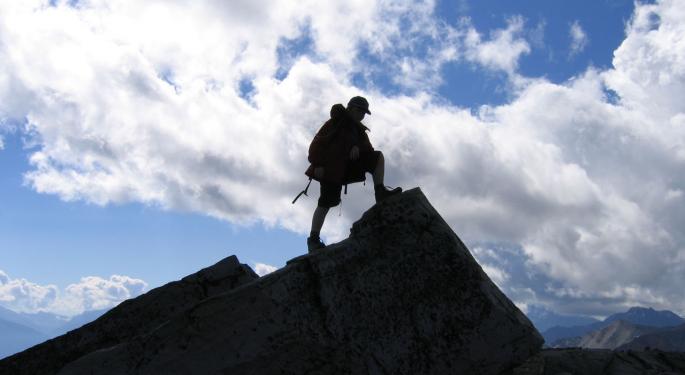 After the 2008 financial crisis, Sandy Chaikin lost almost half of her 401(k) portfolio. She has a similar story to many Americans: she had faith in her portfolio manager and trusted the advice she was given to not sell through the worst periods of the crash.
After betraying her better judgment for the assurances of her portfolio advisor, Chaikin lost more than 40 percent of her savings before finally wrenching back control of the account. Even though she once ran her own account by investing in mutual funds, she was unsure how to recoup these losses. As a result, she built value slowly through the 10 percent returns most investors find in an S&P 500 index fund.
Four years later, seeking bigger returns, Chaikin decided to invest in stocks and gradually adopted measures to ensure she wouldn't have to rely on faith or fear in order to accrue value from her investments. Since then, Sandy's portfolio is now up more than 300 percent and she advises other wary investors on how to confidently approach the market and identify winning stocks.
Trade on Facts, Not Fear
One of the fundamental differences between Chaikin's investment strategy before and after the financial crisis is how she regards her investments. Before, they were a source of anxiety, and every decision she made with regard to them came from a place of fear. Now, they are guided by confident decisions she makes from a place of knowledge.
Sandy leads off many of her talks with other investors by emphasizing the need to exercise confidence and self-direction in their investment decisions. Whether or not they opt to trade themselves or trust a manager, Sandy recommends having the knowledge and self-assuredness to provide the final decision on their investments, believing no one is more interested in your money than you.
By implementing fundamental and technical research as well as trusted tools and resources into her trading, Sandy realized greater gains in the stocks she picked. Over time, she was able to easily recognize those stocks which she felt most confidently would generate long-term returns, eventually averaging greater profits from her investments than the S&P 500 and most proprietary traders since she started investing in individual stocks in 2012.
Learn To Identify Bulls And Bears
Sandy's first research method is to trust reliable, proven tools rather than others' opinions. Sandy's research tool of choice, the Chaikin Power Gauge, helped a great deal in this endeavor.
The Chaikin Power Gauge was created by her husband, Wall Street veteran Marc Chaikin, after the financial crisis in order to give individual investors like Sandy the same professional quality tools as the pros, but in easy to understand displays. The Power Gauge measures stocks on 20 factors that uniquely incorporate fundamental and technical data, which includes earnings statistics and expert ratings. It analyzes all these factors and delivers investors a simple bullish or bearish outlook for a stock's performance over the ensuing 3-6 months.
In addition to the overall bullish or bearish rating, Sandy found that by drilling down on the 20 factors that make up the Chaikin Power Gauge, she was able to identify three factors that most frequently aided her in picking bullish stocks and avoiding potential bears. These factors are price-to-sales ratio, short interest, and insider activity. Other investors may find different metrics to guide their investment decisions, but it's critical to know what your priorities are when building a portfolio.
Maintain Balance
Finally, when implementing her research and acting on her own better judgment, Sandy makes sure to maintain a balance between her trades and her life. She does this by prioritizing the things in her life that the investments she makes will serve, like vacations abroad.
Over time, Sandy has managed to tailor her trading life to just 15 minutes a day by scrolling through her 8-10 stocks daily, as well as a list of stocks she's watching, on Chaikin Analytics.
If you would like to learn more about Sandy's successful journey from a passive to active investor or want to know more about her approach to finding winning stocks, check out her upcoming webinar on Thursday, September 14th, at 4:15 pm ET. Can't attend? Register anyway and you'll be sent the video.
Chaikin Analytics is an editorial partner of Benzinga.
View Comments and Join the Discussion!
Posted-In: Chaikin AnalyticsEducation Movers & Shakers Personal Finance General Best of Benzinga