'Game Of Thrones': 4 Epic Littlefinger Quotes To Help You Be A Better Strategist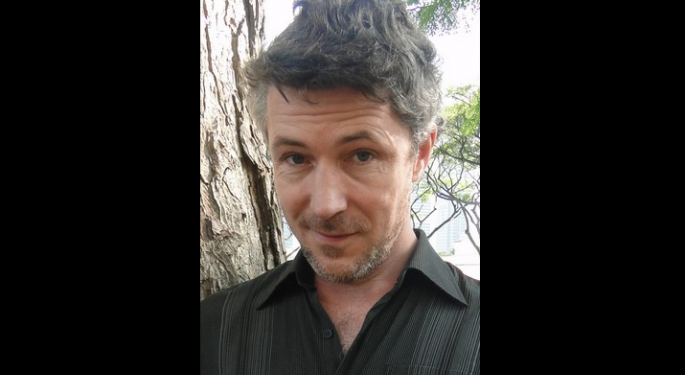 For fans of HBO's wildly popular "Game of Thrones," one character's contribution to the show is less fire and ice and more about sage advice.
Petyr Baelish, otherwise known as Littlefinger, is a slippery figure who often conceals his true intentions. Still, several times throughout the series he's given other characters — and the show's viewers — a glimpse into the philosophies that power his machinations.
Below are four of Littlefinger's keys to power, showing that, if nothing else, he's winning the game of quotes.
'Fight Every Battle, Everywhere, Always ...'
Littlefinger pulls Sansa Stark, object of his current creepy crush, aside to encourage her to plan for every eventuality.
"Don't fight in the North, or the South. Fight every battle, everywhere, always, in your mind. Everyone is your enemy, everyone is your friend, every possible series of events is happening all at once. Live that way and nothing will surprise you. Everything that happens will be something that you've seen before."
'Always Keep Your Foes Confused ...'
Once again, Sansa is on the receiving end as Lord Baelish breaks down the benefits of being unpredictable.
"Always keep your foes confused. If they are never certain who you are or what you want, they cannot know what you are like to do next. Sometimes the best way to baffle them is to make moves that have no purpose or even seem to work against you. Remember that, Sansa, when you come to play the game."
'When You Find Yourself Naked With An Ugly Woman ...'
When discussing whether or not to assassinate an innocent Daenerys Targaryen, Littlefinger's input comes in the form of this lubricious quote. Sometimes, there are no good choices — all you can do is pick the least awful path and persevere.
"When you find yourself in bed with an ugly woman, best close your eyes, get it over with."
'Whenever I Consider A Question, I Ask Myself ...'
The power of visualization is explained to — you guessed right — Sansa Stark, as Littlefinger describes his end game: himself on the Iron Throne, with Sansa by his side.
"Every time I'm faced with a decision, I close my eyes and see the same picture. Whenever I consider a question, I ask myself,'Will this action make this picture a reality?' [I] pull it out of my mind and into the world ... and I only act if the answer is yes. A picture of me on the Iron Throne, and you by my side."
Though Time Warner Inc (NYSE: TWX)'s HBO was recently hacked, resulting in the leak of "Game of Thrones" episodes, its viewership continues to rise amid the mayhem. As Lord Baelish would say, "Chaos is a ladder ... The climb is all there is."
Related Links:
These 'Game Of Thrones' Characters Are Eerily Similar To Real-World CEOs
Why The 'Game Of Thrones' Leak Is A Big Deal For Fans, But Not Time Warner Stock
_________
Image Credit: By Raura at English Wikipedia, CC BY-SA 3.0, via Wikimedia Commons
Posted-In: Aidan Gillen Game of Thrones LittlefingerEducation Top Stories Media Personal Finance General Best of Benzinga
View Comments and Join the Discussion!