The Fidelity Investing Podcast: How To Use A Screener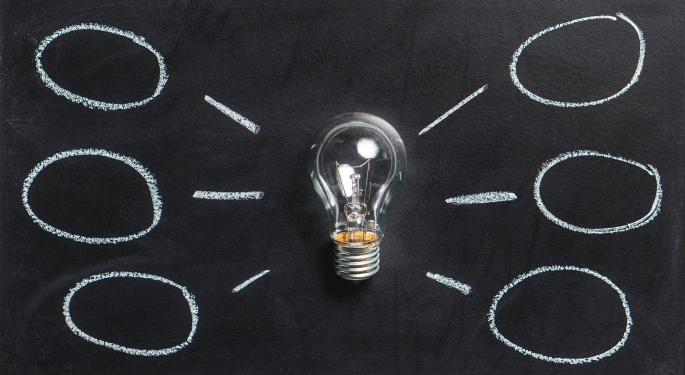 Benzinga has partnered with Fidelity to bring you the Fidelity Investing Podcast, a podcast that offers quick insights from Fidelity subject matter experts about the world of investing. Conversations will last around 10 minutes and will cover everything from how to place an order to what to look for in a stock. Catch the lastest episodes on iTunes, Soundcloud, Stitcher, or tunein.
In the first episode of the Fidelity Investing Podcast, Benzinga's Spencer Israel spoke with Fidelity Subject Matter Expert Peter Stringfellow about the best practices when using a stock screener. The episode broaches the critical concepts new investors need to know about using a screener to browse for stocks.
But what if you want to explore screening in a more in-depth manner and truly make the most of the tool and, as a result, your portfolio? Well, that's where this article comes in.
Welcome to the Fidelity Investing Podcast Appendix, your guide to navigating beneath the surface of the investing resources you hear on each show. It's the aim of this feature to aid you in wringing every last bit of sophistication out of the fundamental investing concepts behind the podcast.
If you've already listened to the podcast, you know what a screener is, why and when to use it, and some of the common metrics investors seek out when selecting filters. How do you refine that process to find exactly what it is you are looking for?
Using A Screener
Taking a look at Fidelity's online stock screener, we start with a blank slate. Below you can see what will be your control panel during you screen, which displays sections that contain specific criteria to filter for. Things like volatility, technicals, and dividends, among others.
Selecting those will provide a starting point from which to refine the selection of stocks the screener will display. For now, let's select the "Most Popular" tab. That allows us to filter by the following criteria.
In this example we're going to choose three key filters: price, market cap, and sector.
Our filters returned 91 results, which is still quite a few stocks to choose from. If we wanted to trim some of the fat, we could just go back and add more filters.
Since we're looking for stocks with solid business models, let's enter one more filter from our main menu: company growth. Specifically, we'll look for Earnings Per Share growth.
And since we're for looking longer term growth, let's look at EPS over the trailing twelve months compared to the twelve months that preceded them, TTM vs. Previous TTM. Let's look at those with very percentage growth, above 85.44 percent.
With all of these criteria in place—filters for price, market cap, sector and TTM vs. Previous TTM—the entire universe of stocks has been widdled down to a mere 16 stocks led by Momo Inc (ADR) (NASDAQ: MOMO), Liberty Interactive Corporation - Series A Liberty Ventures (NASDAQ: LVNTA), and SS&C Technologies Holdings, Inc. (NASDAQ: SSNC).
If all of this seems overwhelming, we can always start with predefined screeners built by experts.
The most critical thing in incorporating a screener into your investment research is to experiment and work with the information that you have. Also, don't neglect doing your own research into some of the more advanced concepts within the tool. The more you understand what all these metrics signify, the more success you'll have winnowing down the jargon to find what you're looking for.
You can hear all of John Deyeso's advice on doing your own stock analysis in the full episode. And be sure to subscribe to the podcast on iTunes, Soundcloud, Stitcher or tunein for the latest episodes.
Posted-In: Fidelity fidelity investing podcast podcast screenersEducation Be Your Own Boss Personal Finance General Best of Benzinga
View Comments and Join the Discussion!