Podcast: How, When, And Why Screeners Can Help Your Research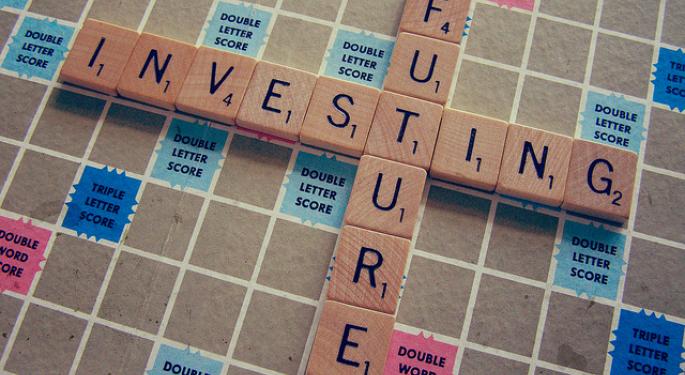 Benzinga has partnered with Fidelity to bring you the Fidelity Investing Podcast, a podcast that offers quick insights from Fidelity subject matter experts about the world of investing. Conversations will last around 10 minutes and will cover everything from how to place an order to what to look for in a stock. Subscribe to the podcast on iTunes, Google Play, Soundcloud, Stitcher or tunein.
In the inaugural episode of the Fidelity Investing Podcast, we talk with Fidelity Regional Brokerage Consultant Peter Stringfellow about how to find stock ideas. Specifically, we talk about how using a stock screener can help you filter out the noise, when to use a screener, why you'd want to filter by things like market cap, sector, and ratios.
"Think of it as a large funnel that you're throwing the world of stocks into," said Stringfellow. "Your screener is adding filters into that funnel, those filters that you're adding are based upon criteria that is important to your strategy or to the approach you want to take in finding a particular investment."
Throughout the episode, Stringfellow elaborates on what criteria he finds most clients include when browsing for a stock, including sector, market capitalization, and price to earnings. He explains that these core features are essential in effectively comparing one stock from the next.
"For example, if I'm comparing, let's just call it a consumer staples company like Johnson & Johnson (NYSE: JNJ) or a Wal-Mart Stores Inc (NYSE: WMT) or dozens of others to, let's call it Tesla Inc (NASDAQ: TSLA), you're not doing yourself justice comparing those," Stringfellow said.
However, before jumping right into a screener, Stringfellow advises investors to take a step back and understand what they are looking for before they begin filtering through their options.
"I encourage clients to really look at what they're approach is," Stringfellow said. "Where their timeframes are as well as which strategies might make sense for those timeframes, and from there have a good understanding or a good grasp in relation to what is currently happening within the economy and within the current market. That's where screeners really become effective."
You can hear all of Peter Stringfellow's advice on filtering through the world of stocks in the full episode. And be sure to subscribe to the podcast on iTunes, Google Play, Soundcloud, Stitcher or tunein for the latest episodes.
Image credit: www.ccPixs.com
Posted-In: Fidelity fidelity investing podcast Peter StringfellowEducation Topics Be Your Own Boss Personal Finance General Best of Benzinga
View Comments and Join the Discussion!