How To Pay For Major Home Improvements (Without Giving Up Your Morning Coffee)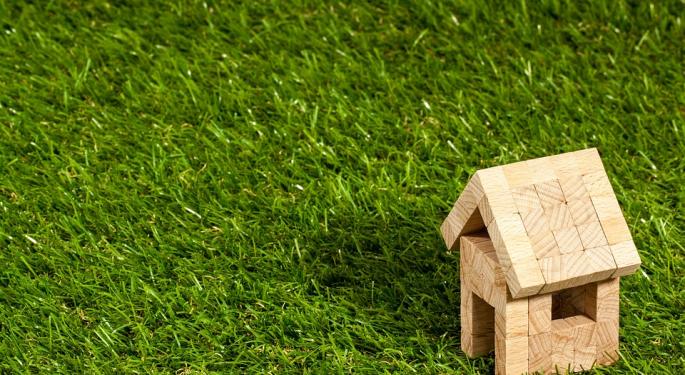 The following article originally appeared on Unison.com.
Let's face it: home repairs and renovations can get costly. Between the supplies/materials, the labor, and all the unexpected costs that can pop up in between, homeowners usually need a lot of cash to get the job done.
It may leave you feeling like the only way to afford a major project around the house is to cut everything else from your budget and funnel all your money toward the home.
But there are a number of ways to fund a major home improvement, and none of them require that you deprive yourself of what's truly important to you.
Set Up A Savings Fund
If you have some extra cash available in your budget, set up a savings account specifically for money that you can use for home improvements and repairs. It's often a good idea to start this kind of savings fund as soon as you buy a home.
Get money for home improvements in as a few as 15 days with Unison HomeOwner
Contribute a small amount to the account each month. When you want to make an update or undergo a renovation in the future, you'll have a nice "home nest egg" you can draw from to get you started. Or you can set a specific goal. For example, if you know you want to remodel your kitchen in the next 3 years and the estimated cost is $30,000, divide that number by your timeline — so $30,000 divided by 3 years is $10,000 per year.
Use a Home Ownership Investment
But what if you want to make home improvements right now? There is a great option that can allow you to get the cash you need for a home improvement without waiting – and without taking out a loan.
The Unison HomeOwner program allows homeowners to unlock the equity in their home with a substantial cash payment they can use right now. You can unlock up to $500,000 of home equity. The money can go toward anything you want – including any home improvements or remodeling projects. Because it's a home ownership investment, not a loan, there are no monthly payments and no interest charges.
How does it work? Unison invests alongside you as a partner. In return for the company's investment in your home, they receive a portion of the future change in the value of your home. Unison shares both the upside and downside risk with you. When you choose to sell your home, up to 30 years later, if the home value rises, both you and Unison share in the appreciation. If the home value falls, both you and Unison share the loss.
With a home ownership investment, you get the money you need in order to make home improvements that increase the value of your home, without taking out a loan, paying interest or making monthly payments.
Home Equity Loans and Lines of Credit
Another way to use the equity in your home is with a home equity loan or HELOC. A home equity loan allows you to borrow a specific amount in a lump sum of money against the equity in your home. It works like most other loans: you agree to the terms of repayment, you borrow the money, and then you repay it in monthly payments over a certain period of time at a certain interest rate.
A home equity line of credit, also known as a HELOC, is a little different. It's a revolving line of credit much like a credit card. You can borrow a certain amount of money, determined by the lender, over a set period of time. You can withdraw money against the line of credit whenever you want to use it. You then repay that balance, with interest, before the period of time on the line of credit expires.
Unlock your home equity with no monthly payments and no interest charges
It's important to keep in mind that with either a home equity loan or HELOC, the money you use must be paid back – with interest, and you will have to make monthly payments. If you use the cash for home improvements or home renovations, you need to be prepared to pay the money back on time. In a worst case scenario, a lender could foreclose on your home if you fail to pay them back.
Personal Loans
Personal loans are a type of unsecured loan, meaning the money you borrow isn't tied to any kind of collateral. That means you are not in danger of losing your home, but there is another cost. Since these loans are riskier for the lender, they are harder to qualify for and they usually come with higher interest rates. The maximum amount available on a personal loan is frequently much less than what might be available with other forms of financing.
A higher interest rate will increase the overall cost of your home improvement projects, which is not ideal. If you do decide to use a personal loan, be sure you have a plan to repay it according to the terms set out by your lender. Never request more than you can reasonably afford to pay back, and always carefully evaluate the terms of the loan before you sign on the dotted line.
Posted-In: unisonEducation Topics Personal Finance General Real Estate Best of Benzinga
View Comments and Join the Discussion!