What I Learned On My Worst Trading Day Ever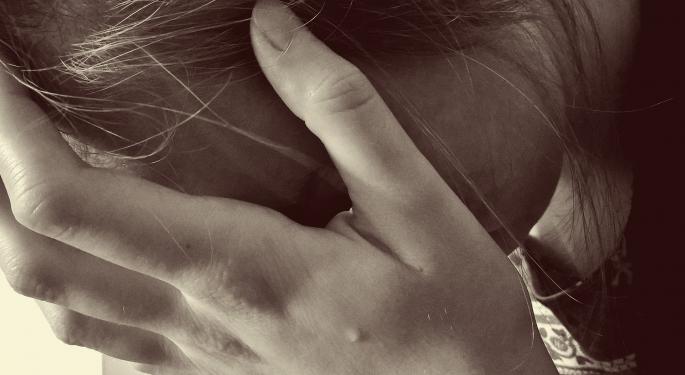 Yesterday I wrote about my best trading day ever. And what marks the difference between a great day of trading and a bad one is pretty simple. A great day has a lot to do with how the market moves, a bad day has everything to do with how the trader moves.
On that best day, I walked away with a net return of $22,000. While there are certainly things I did right on that day, I also took a lot of risks that I probably couldn't have justified if the market had gone the other way.
That's exactly what happened on my worst day of trading, in which I lost $30,000 in a single session. It was in 2015 and the loss was really no surprise, in retrospect. But in the moment I let greed and emotion overwhelm my better judgement.
What happened was simple. It was late in the afternoon and I was down on the day to the tune of about $4,000. I should have already walked away by that point, but I made the common mistake of attempting a final push to "make up" for the day.
When I saw a stock spiking on a headline, I jumped at the high, marking the first of what would be a series of impulsive and costly moves. After that, it only took a moment before i was down $10,000 on the trade. Rather than cut my loss at $14,000 for the day, I made another common mistake and averaged down, still hoping to recoup some of my losses on a bounce. This, of course, failed and before I knew it I had more than doubled my loss and finished the day in a $30k hole.
That big red day was an eye-opening experience for me, and it taught me much more about being a better trader than my best black day. For one, I learned not to jump at a run just because of a news story. It also showed me how destructive my emotions could be if I didn't develop the discipline to keep them in check.
After that day, I took the hotkeys off my keyboard, just for a while. I did not have the impulse control to think through my trades before pressing "Shift+1" three or four time and buying up 10,000 shares. I established rules for my trading strategies, and consequences for when I broke those rules.
It's easy to confuse intuition and impulse. They are both feelings that compel unmistakable action. But where intuition is earned through trial and experience, impulse is the product of emotion.
Ross Cameron is the founder and CEO of Warrior Trading.
Posted-In: Warrior TradingEducation Entrepreneurship Psychology Success Stories Trading Ideas General Best of Benzinga
View Comments and Join the Discussion!