Short Sellers: What's It Mean For A Stock To Be 'Hard To Borrow'?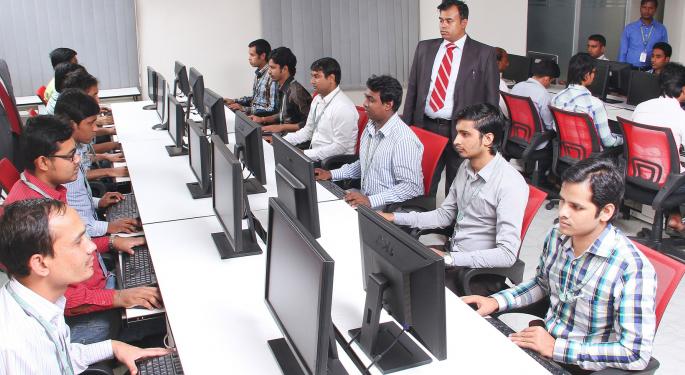 If you were trying to short sell shares of Snap Inc (NYSE: SNAP) right out of the gate following its high-profile IPO, it may have been more difficult than you anticipated. Since 2005, Regulation SHO has required brokers to have a reasonable belief that they will be able to borrow and deliver shares of any equity that their clients short sell.
Quiet Periods
IPO underwriters are forbidden by rule from lending out shares of the IPO stock within the first 30 days of trading. That means that firms such as Goldman Sachs, Morgan Stanley, Bank of America, JPMorgan Chase, Deutsche Bank, Barclays and Credit Suisse will not be able to lend their shares of Snap for the time being.
While a limited number of Snap shares are certainly already available to borrow, the relatively few borrowable shares coupled with the huge demand from short sellers makes Snap shares very difficult to borrow at the moment.
Hard-To-Borrow List
Brokers use a "hard-to-borrow" list to keep track of which shares are difficult to find. The hard-to-borrow list is typically internal, but many firms make a related easy-to-borrow list available to their clients on a daily basis.
Brokers often allow clients limited access to hard-to-borrow shares, provided they enroll in a special program or agree to special terms, but that access comes at a cost. One of the major disadvantages of shorting stocks that appear on a hard-to-borrow list is the extremely high fees associated with the trade. In extreme cases, hard-to-borrow fees can approach 100 percent on an annualized basis.
In addition to the fees, there are other concerns when it comes to shorting hard-to-borrow stocks. Fidelity addresses the main concerns on its website.
"Not only could it impact the interest rate you have to pay on your 'loan,' shorting hard to borrow stocks increases the likelihood that you will be bought in. In the case of a buy in, you're forced to cover your short if the lender pulls back the shares that your broker is borrowing, which makes those shares unavailable."
In other words, through no fault of your own, your broker can cover your short position in hard-to-borrow stocks at any time at market price.
With Snap shares up another 4.2 percent in premarket trading on Monday, it may be very tempting to short the stock at this point. However, until the stock makes its way off the hard-to-borrow lists, there are a number of reasons to think careful about the risk involved in taking a short position.
Visit BZTeach for more awesome educational content!
Related Link: You Don't Have To Wait Very Long To Short Snap
Related Link: Why Short Selling Is A Dangerous Game: Sears
Posted-In: Fidelity hard-to-borrow short sellingEducation IPOs Tech Personal Finance General Best of Benzinga
View Comments and Join the Discussion!