10-Ks Explained: How To Use The News Companies Save For Their Filings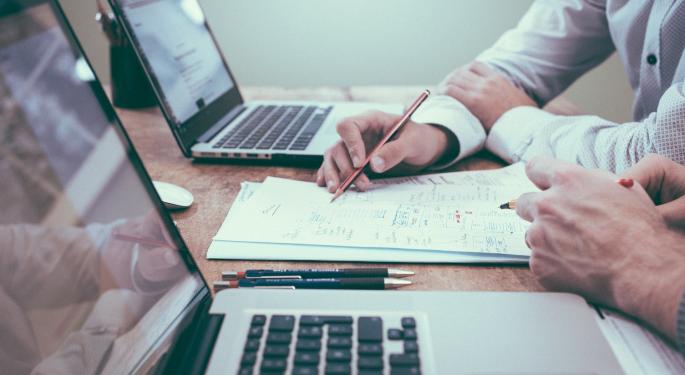 The catchphrase for investors has to be "Mind your Ks and Qs." For those of you wracking your brains over this, it is nothing but a call to focus on the 10-K and 10-Q reports companies file with the SEC.
Related Link: 8-Ks, 10-Qs And 10-Ks: How Investors Use SEC Filings
What Do 10-K And 10-Q Stand For?
The federal securities laws mandate that public companies disclose information on an ongoing basis. The annual report on Form 10-K provides a comprehensive overview of the company's business and financial conditions for the year and includes audited financial statements. A 10-Q is a quarterly form and is filed for each of the first three quarters of the year.
The deadline for filing the 10-K is 60 days for a large accelerated filer, which has a public float of over $700 million, and 75 days for an accelerated filer, with a float of more than $75 million and less than $700 million. For non-accelerated filer having public float less than $75 million, the deadline is 90 days.
As opposed to an annual report, which emphasizes the positives, while sugar coating the negative things, Form 10-K discusses the company and its performance threadbare, putting things in black and white, allowing no scope for shades of grey.
Another advantage with the 10-K is that its structure is simple, allowing easy comparison of companies, as the same information is found in the same place in any 10-K.
What Do 10-K Filings Contain?
10-K filings are a treasure trove of information on public companies. The contents of a 10-K filing are divided into four parts:
Part 1 contains business (products and/or services, seasonality, subsidiaries, any recent events, competition, regulation, special operating costs etc.), risks, unresolved staff comments, properties and legal proceedings.
Part 2 includes market for registrant's common equity, selected financial data, management discussion and analysis of financial condition, quantitative and qualitative disclosures about market risk and financial statements and supplementary data.
Part 3 comprises directors, executive and corporate governance, executive compensation, security ownership of certain beneficial owners etc.
Part 4 is reserved for exhibits, financial statements and schedules.
How To Read A 10-K Filing
The first thing you need to focus on in a 10-K filing is the business description listed under item 1 of part 1. Subsequently, one can turn their attention to the financial data presented under items 6 and 7 of part 2. This would help to deduce if the company possess balance sheet strength and identify any red flags such as cash burn at an alarming rate. Subsequently, one can focus on the risk factors.
Unraveling The Not-So-Obvious
The 10-K gives details on operating leases that otherwise don't count as debt on the balance sheet due to accounting rules but are real obligations. Non-payment of these obligations may even lead to the company going out of business. An investor gets privy to the information from the 10-K, where it would be listed as operating leases, fixed payments or minimum cash payments due.
The Form 10-K also elaborates on the company's accounting policies and practices.
The 10-K filing contains signed letters from the CEO and chief financial officer regarding the veracity of data and information contained in it. Since the government can take these executives to task on the grounds of perjury, it guarantees accurate representation of information.
A letter from the company's independent auditor contained in a Form 10-K will detail the scope of his/her certification of the financial records and any material deficiencies uncovered. If the auditor smells some issue that threatens the ability of the company to survive as an ongoing concern, it could be mentioned as well.
Among the risk factors, focus on unusual risks. Certain statutory disclosure of risks may be a routine affair. Instead focus on unusual risk events such as being reliant too much on a single customer, litigations, etc.
Form 10-K's Prowess As A Stock Mover
Valeant Pharmaceuticals Intl Inc (NYSE: VRX) shares came under pressure, dropping about 5 percent on Wednesday, as its 10-K filing for the fiscal year 2016 revealed that its subsidiary Salix, which it acquired in 2015, violated securities law pertaining to disclosure of inventory amounts in the distribution channel. However, the company revealed subsequently, the disclosure was made previously on the Form 10-Q for the quarter ended March 31, 2015, and subsequently in its quarterly and annual filings.
It sure looks worth the effort to wade through the maze of the SEC filing. Who knows you can uncover a thing or two that matters for the company and the stock, which otherwise would have been swept under the carpet until it becomes too difficult and too costly to hide.
Visit http://bit.ly/BZTeach for more awesome educational content!
Posted-In: 10-K 10-Q salixEducation Top Stories General Best of Benzinga
View Comments and Join the Discussion!