6 Mistakes Every New Day Trader Makes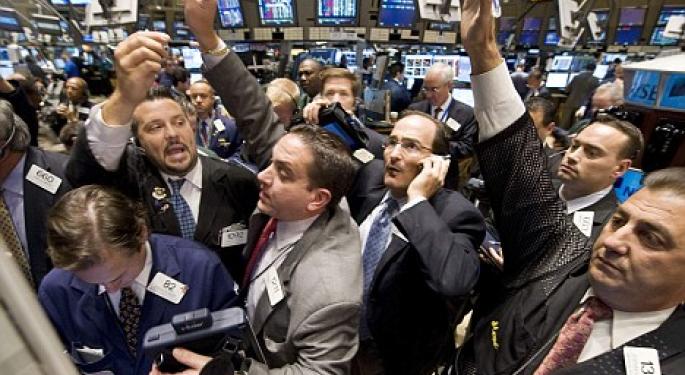 By Ross Cameron
Short-term trading is not for everyone. You need to be fast, confident, and willing to admit when you're wrong. You need to know when to push the envelope, and when to manage your risk. And you need to keep your emotions in check.
In my time running Warrior Trading, a day trading education site, I've seen new traders make all manner of mistakes (and I've even made them myself). Here, in no particular order, are the most common mistakes I see people make when they first start to trade their own money.
Neglecting To Plan Ahead
People new to day trading often enter a position with a vague idea of what they want from a particular stock. Or they'll do a lot of planning on their entry, but ignore how they're going to get out of the trade.
In both cases, not having a defined entry and exit strategy is just asking to fail. Before every trade you should have specific targets for your price, a clear time horizon, and an understanding of how you'll get out.
Not Sticking To A Plan
Just as important as having a plan, is actually sticking to it. In some respects, this is the hardest part of day trading. When trades are flying across the tape and you think a stock is about to have a big move, it can be easy to forget what you were doing in the first place.
Don't get caught up in the emotion. Finding a trading strategy that works for you, and stick with it until it doesn't work anymore.
Using Too Much Leverage
Leverage will give you more buying power. It will allow you to increase your exposure to an investment with borrowed money, and net bigger returns when you're right. But when you're wrong, leverage can be devastating.
I've seen traders blow out entire accounts on one trade involving a penny stock that they thought was a sure thing. Don't use leverage unless you can afford to be wrong.
Overtrading
A good amount people get into day trading with the expectation that nonstop trading is the goal and key to success. Because of that impulse to act, new day traders can go overboard with the amount of trades they make on a given day. This is generally based on repetition of previous successful strategies. They think "If this trade worked once here, it should work again here." This repetition not only becomes exhausting, it serves as a crutch from developing new strategies and developing a trading vocabulary.
Not Logging trades
Seasoned and novice traders alike often forego keeping a journal of their daily trades and the reasoning behind them. While keeping a daily record of trades may seem tedious, having that resource can be an invaluable tool in the future. A concise and consistent record of asset management, portfolio methodology, and trading mistakes can offer insight in what strategies have payed off in the past, and which had less success.
Going It Alone
Finally, while most people new to day trading have some guidance or knowledge when entering their first trades, it is a guarantee that they will face problems and questions that they could never anticipate on their own. Use a trading chat room to take advantage of other traders' experiences and knowledge.
Posted-In: Education Entrepreneurship Topics Success Stories General Best of Benzinga
View Comments and Join the Discussion!