What Fannie Mae And Freddie Mac Do, And Why The Government Helps Them Do It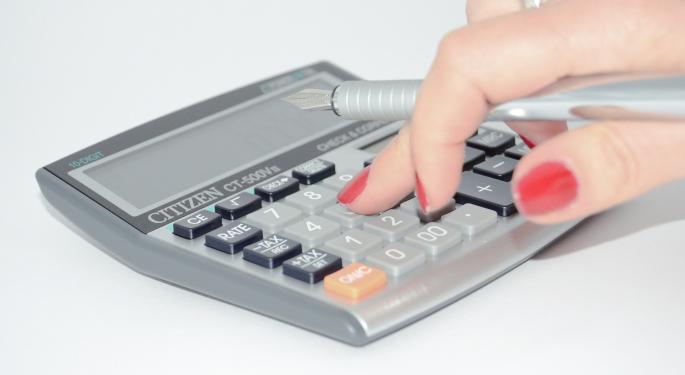 Federal National Mortgage Assctn Fnni Me (OTC: FNMA) and Federal Home Loan Mortgage Corp (OTC: FMCC) are both up nearly 30 percent on Wednesday following comments from Donald Trump's recently-appointed Treasure Secretary Steven Mnuchin. On CNBC Wednesday, Mnuchin confirmed his appointment to the position and said that Fannie Mae and Freddie Mac can't continue to be owned by the government.
"We will make sure that when they are restructured, they are absolutely safe and don't get taken over again," Mnuchin said. "But we've got to get them out of government control."
Exactly how did Fannie Mae and Freddie Mac end up owned by the government? The two entities were right in the eye of the mortgage crisis storm back in 2008. Here's a summary of the role Fannie and Freddie are supposed to play in the mortgage market:
Mortgage originators (banks and other lenders) create a new mortgage.
Mortgage aggregators Fannie and Freddie buy the mortgage and bundle it into investable mortgage-backed securities (MBS).
Investors buy the MBS from Fannie and Freddie and receive payments and interest on them over time.
GSEs, Investors And The U.S. Government
Fannie and Freddie are classified as Government Sponsored Enterprises (GSE). That classification means that, prior to the mortgage crisis, the two companies were publicly-owned. However, the guarantees they made to investors were implicitly backed by the U.S. government.
When mortgage borrowers began defaulting on their loans, Fannie and Freddie did not have enough cash flow to pay their guarantees to investors. With over $1.5 trillion in mortgage debt on their books, the two GSEs ultimately required a massive government bailout.
As part of the terms of the bailout, the government took over total ownership of Fannie and Freddie, and the two stocks were de-listed from major exchanges. Today, shares trade on the OTC market.
Worthless Shares
Currently, these shares are completely worthless, as every penny of Fannie and Freddie's profit goes to the government. However, traders are hoping that Trump and Mnuchin could soon put these profits back in the pockets of shareholders once again.
Visit BZTeach for more awesome educational content!
View Comments and Join the Discussion!
Posted-In: CNBC Donald Trump Steven MnuchinEducation Politics General Best of Benzinga