The Difference Between Shareholders And Stakeholders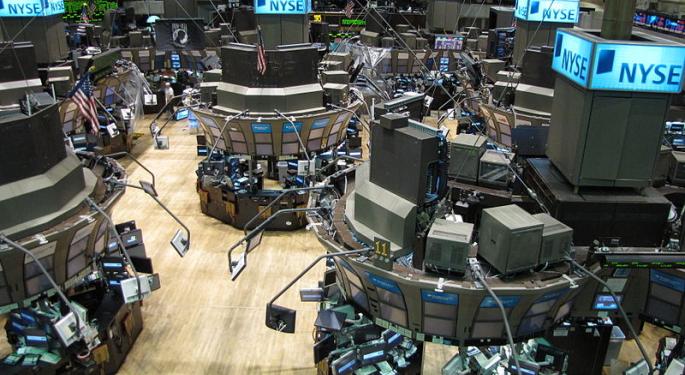 Among the most commonly misconstrued pair of words is "shareholder – stakeholder," which at a glance differs only in the prefixes. Yet, as with many things financial, the difference is more than just a few arbitrary letters. How wide is the actual difference? Benzinga's dedicated team set out to explain the intricacies.
In Theory
Shareholder by definition is any person or entity who owns at least the minimum unit of investment in the company.
Meanwhile, stakeholders of a company are different classes of people, likely to be impacted by the company's actions and policies.
A stark difference between them is their focus. Shareholders are grossly interested in stock price appreciation, while stakeholders scrutinize the performance of the company. Additionally, the investment of a shareholder in a company is liquid and therefore is temporary, while the time frame for a stakeholder is long, given the fact that they are bound by many factors that increase their reliance on the company.
Stakeholders Include
Government.
Employees.
Customers.
Suppliers.
Creditors.
Communities.
Trade Unions.
Owners.
Investors.
Mathematically, shareholders are a subset of stakeholders.
In Practice
Realizing the importance of heeding to the stakeholders interests in the long-term interest of the company, companies such as The Coca-Cola Co (NYSE: KO) have frequently reach out to stakeholders, engaging in an ongoing dialogue and building a sustainable relationship between company and stakeholder.
The news out earlier this month of Eli Lilly and Co (NYSE: LLY) throwing the towel on its Alzheimer's treatment candidate impacted shareholders of the company as well of those companies developing a competing product. Apparently, the ones who were hurt were those who had stayed invested in the stocks — in other words, its shareholders. Eli Lilly fell 10.5 percent on the day, which wiped away $8.79 billion in market capitalization, leading to losses for its shareholders.
Now, how are stakeholders, besides being shareholders, affected? They are influenced by the other participants in the market. For instance, customers, who are patients awaiting a breakthrough cure for the disease in this case, may now have to wait longer.
The financial impact of the development may also result in a hit to employees. Sometimes companies lay off employees working in a project/product when it does not come to fruition.
If the negative impact of the development is set to linger for long, shareholders have the leeway to liquidate their holdings and cut their losses. However, the other stakeholders may not be able wiggle free of the fallout as quickly as a shareholder can.
Simply put, know that there are higher stakes involved when it comes to stakeholders, as they are the universe that encompasses the shareholders.
Visit BZTeach for more awesome educational content!
Image Credit: By Kevin Hutchinson (Flickr) [CC BY 2.0], via Wikimedia Commons
Posted-In: shareholders stakeholdersEducation General Best of Benzinga
View Comments and Join the Discussion!