Maximize Your Profit Opportunities With Benzinga Pro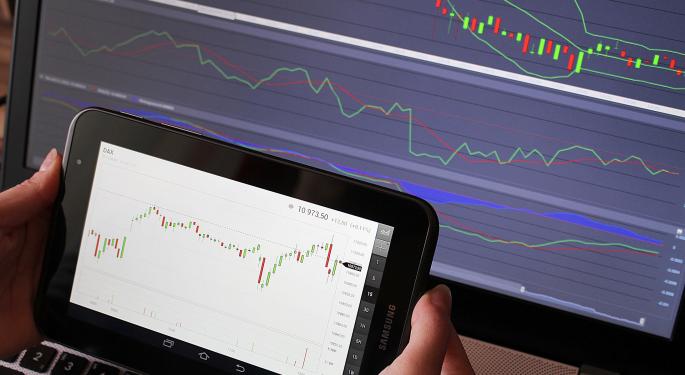 Finding a catalyst and positioning yourself early enough to make a profit can be a difficult task for traders. Experienced traders know that analyzing charts and earnings statements doesn't guarantee profits.
There is no denying the fact that breaking news affects the market. But by the time many people recognize these catalysts, it's too late, and prices have adjusted according to action.
Benzinga Pro is a real-time live news feed and research tool. We break stories that move stocks. We have all the charts, SEC filings, earnings reports and more that an analytical investor needs. However, our exclusive stories are what separate us from the rest. With Benzinga Pro, you receive news of possible catalysts before anyone else.
A Few Examples
Back on July 13, Benzinga Pro reported that Level 3 Communications, Inc. (NYSE: LVLT) was reviewing strategic alternatives to maximize holder value. Fast forward to October and news breaks that CenturyLink is in advanced talks to merge with Level 3 communications, three months after Benzinga Pro's original report.
Days later, a $34 billion deal was confirmed by both companies.
Obviously not all stories affect prices in this way. Twitter Inc's (NYSE: TWTR) struggles to find a buyer have been widely reported in the media. Back on October 5, Benzinga Pro published this: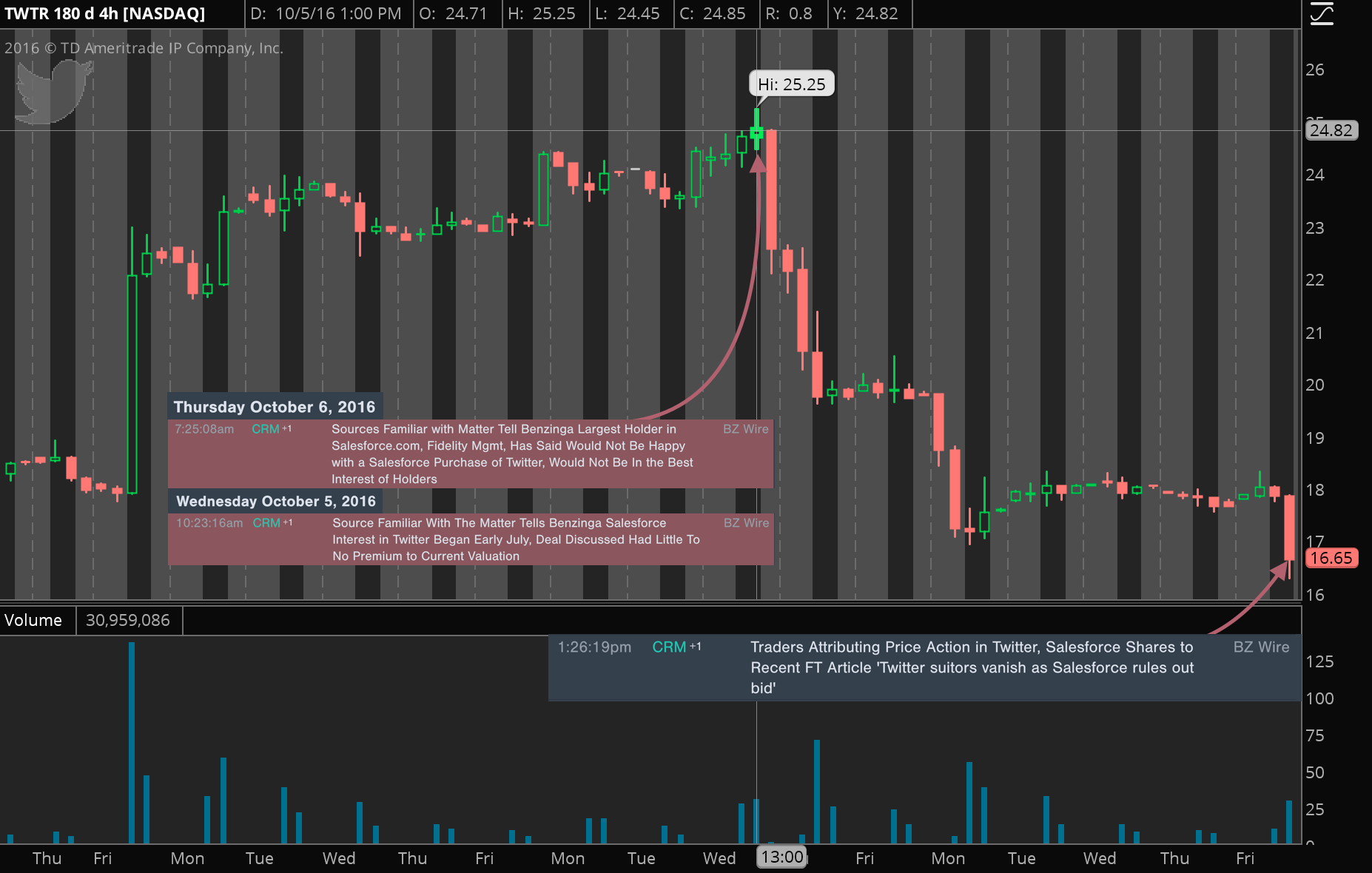 Benzinga Pro users got word of this first, giving them an edge on the market to position accordingly.
Another company whose share price took a hit following a Benzinga Pro story was Electronics for Imaging, Inc. (NASDAQ: EFII). On October 13, Benzinga Pro posted an exclusive story that GlassHouse Research issued a negative report on Electronics for Imaging. GlassHouse initiated a $13.50 price target on EFII calling the company a "Terminally ill roll up... which uses every accounting gimmick in the book to mask true economic earnings."
By the end of that day, the stock was down 7.5 percent.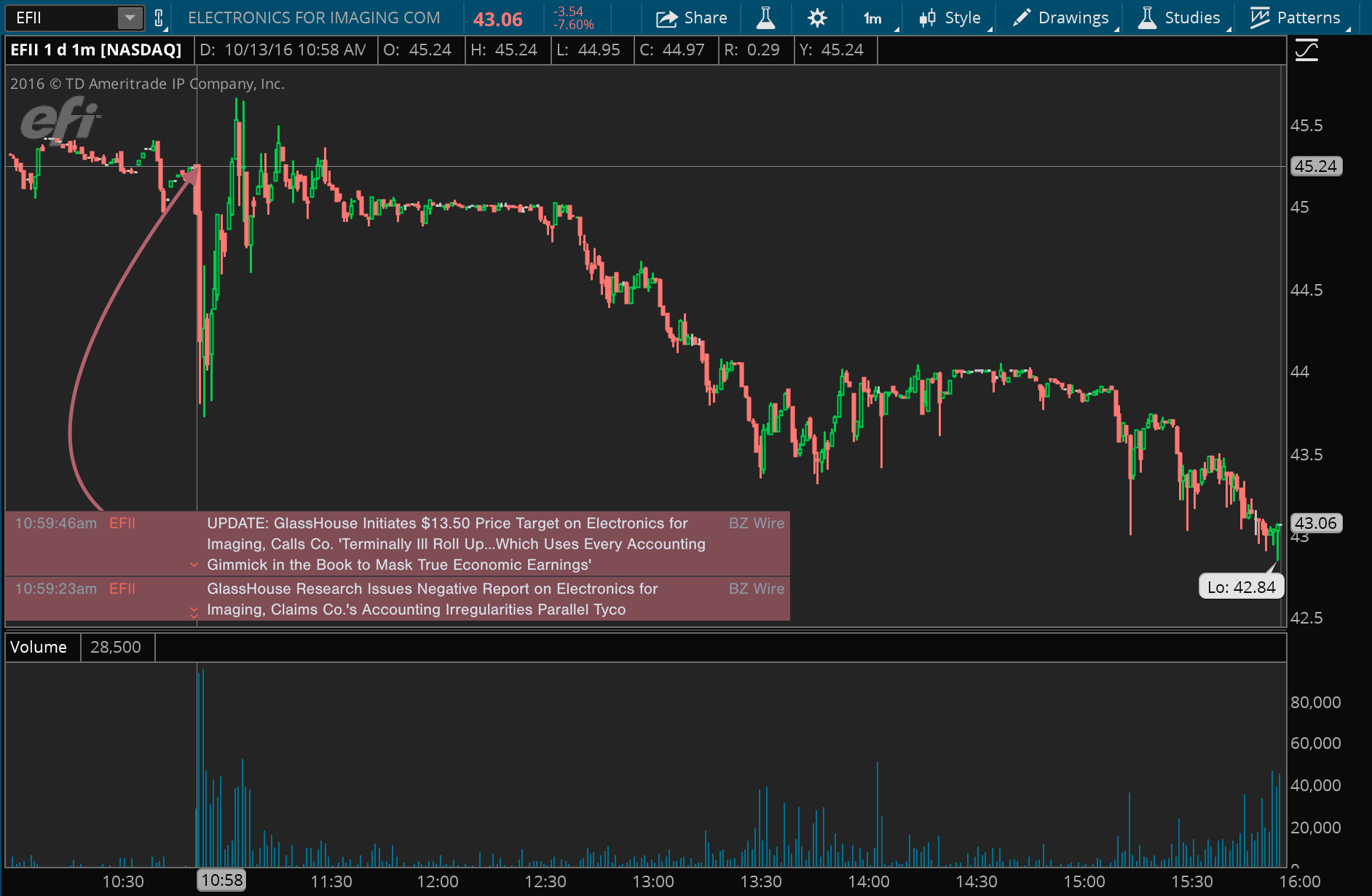 Being the first people to receive exclusive, actionable news, provides you with a huge advantage over the market. This is what Benzinga Pro does. We publish all the news that's relevant to the market as fast as possible, as well as search for these exclusive stories that our users will profit from.
Click here to sign up for a free, 14-day trial of Benzinga Pro. To expedite the process, call us at (877) 440-9464 and mention this article to start a trial.
Posted-In: Benzinga ProEducation Entrepreneurship Psychology General Best of Benzinga
View Comments and Join the Discussion!