Home Inventory: Why It Pays To Know The Cost Of Your Stuff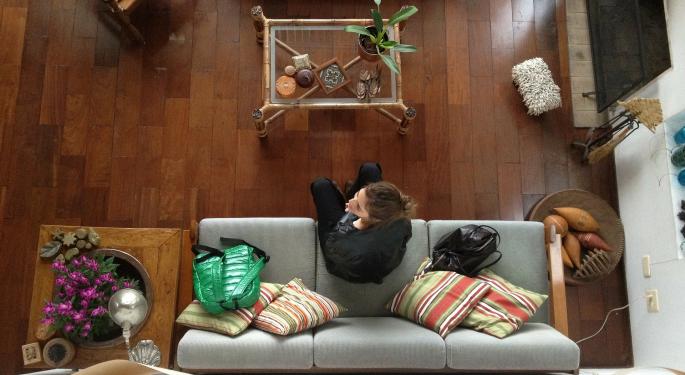 While it's unpleasant to think about it, disasters happen. Things get stolen. Natural disasters leave homes unlivable and possessions beyond repair. That's why home and property insurance exist — to rebuild after things beyond our control leave us materially devastated.
However, beyond insurance, going through the process of inventorying your home helps put things in perspective.
How much you spend on the regular, how much you've acquired over the years, the monetary value of what's lying around untouched can help shed light onto your tangible wealth.
Step 1: Room-By-Room Documentation
In order to start keeping track of what all your "stuff" costs, it is helpful to thoroughly itemize what all you have.
One successful strategy for tackling this task is to systematically go through your belongings, room by room.
Things to keep in mind:
If there's a serial number, write it down.
Write a detailed description of the item (not just product type, but brand name, style, etc.)
Take pictures of everything.

Source: Mom With A Prep
Step 2: Pricing
If you have access to receipts for big purchase items, scan those into your inventory (if you're using an electronic record-keeping system). At the very least, collect all your receipts, document if they exist for those big items and keep them in a centralized location.
If you do not have access to purchase documentation, it is worth the research time to find comparable pricing online.
Safekeeping
Once you have compiled your inventory, you need to save it. It's crucial to go the step beyond and not simply save it in an excel document on your computer. Save a copy to the cloud, print a copy for your lockbox and save at least one place outside your home (safe deposit box or at a trusted relative/friend's home).
Example Excel Sheet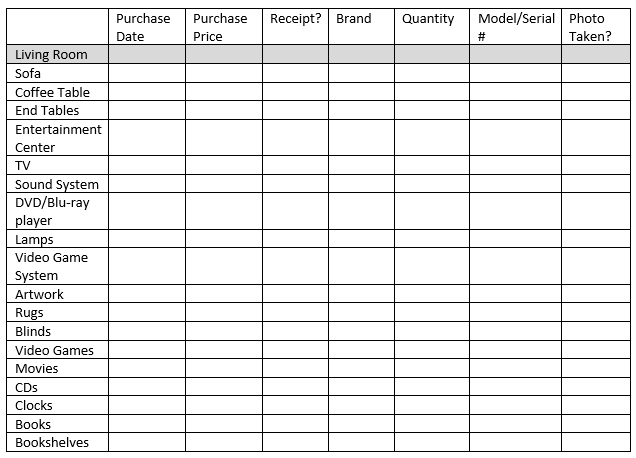 For other tips or suggestions, reach out to your financial advisor; they are equipped to help strategize what works best for you and your family. Inventorying your belongings is undoubtedly a time consuming activity, but if the unimaginable were to happen, it's worth every hour.
View Comments and Join the Discussion!
Posted-In: inventory millennials sandwich generation USAAEducation Personal Finance General Best of Benzinga