#Social #Strategy: How To Best Use Social To Boost Business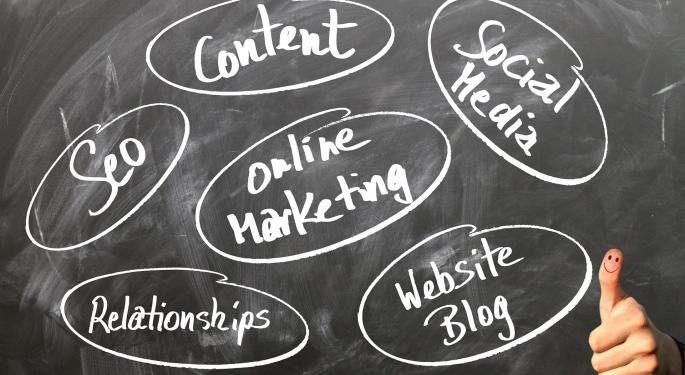 It's no secret that businesses are becoming more and more digitally driven. At the forefront of this revolution is social media. Marked by an ever-changing landscape, social can be a powerful marketing and branding tool for any business.
It might sound cliché, but timing really is everything. Consider the time of day when posting a message on any social media platform, be it Twitter Inc (NYSE: TWTR), Facebook Inc (NASDAQ: FB), Snapchat, Instagram or LinkedIn Corp (NYSE: LNKD).
Timing
Typically, ideal posting opportunities include 8 a.m., just before the traditional lunch hour and just after typical workday hours. These times align fairly closely with typical "breaks" in the day or occasions when individuals have time to check social media accounts.
Similarly, the fact that individuals have time to check their accounts at these times means they are also likely posting at these times. So, minutes and seconds count.
Related Link: The 5 "L"s Of Leadership
For example, posting something exactly at noon may mean it is lost amid the social clutter. Whereas, posting at 11:58 a.m. will probably increase the odds of your message being viewed when most break for lunch and before they post something themselves. So, instead of risking that the message will be overlooked in the noon chatter, it has better odds of becoming the chosen lunch topic and even going viral.
Virality
The strategy that messaging can empower consumers to advertise to other consumers aligns with experts' theories on virality.
According to Harvard Business professor Jonah Berger and author of "Contagious: Why Things Catch On," a book about social media and marketing strategy, "Virality isn't born; its made" — made by an organic movement among fellow consumers that is.
Structure
Formulating messages is also important. Certainly, each platform benefits from slightly different messaging. Twitter is known for hashtags, Instagram for artwork and LinkedIn for its professional resume structure. Regardless of platform, messages should be concise, active and relevant.
Assuming the medium adheres to certain guidelines, including its length, use of words and images, and strength of introduction, video can be a very powerful tool to utilize on any social media platform. Catering to a generation with an ever-decreasing attention span, video can meet the challenge of engaging consumers with the need to consume information at a rapid rate.
Related Link: How To Build A Routine And Stick To It
It is highly suggested to include some words along with audio, especially in the first few minutes of the video in order to catch the attention of viewers who may not have access to sound while watching the video. By including a few words up front, the viewer will at least have an idea of what the video is about and may even be intrigued to watch it again later with sound, thus increasing its views and establishing a more lasting impression for the consumer.
Use It Or Lose It
Remember that a business' social media power can be stripped away if the platforms are underutilized. While messaging constantly could be viewed by the consumer as a burden and increase the possibility of important ideas being lost amid the clutter of several other messages, when a company decides to invest in a specific platform, it is important to keep the platform up-to-date.
For reasons related to image, if a company's social media account is underutilized, it is best to erase the account. Otherwise, it appears as though the company lacks general involvement.
Tracking social media conversations is important from a crisis communication standpoint and, in an increasingly consumer-controlled environment, tracking can give businesses more power to manage online discussions relevant to its brand. Hootsuite is a great digital dashboard for gauging conversation.
Bottom Line: Implementing these theories can bolster social media strategy and grow business.
Full ratings data available on Benzinga Pro.
Do you have ideas for articles/interviews you'd like to see more of on Benzinga? Please email feedback@benzinga.com with your best article ideas. One person will be randomly selected to win a $20 Amazon gift card!
Posted-In: Contagious Contagious: Why Things Catch On HootSuite Jonah Bergrer social mediaEducation Entrepreneurship General Best of Benzinga
View Comments and Join the Discussion!