TD Ameritrade Is Trying To Find The Best Young Investors In The Country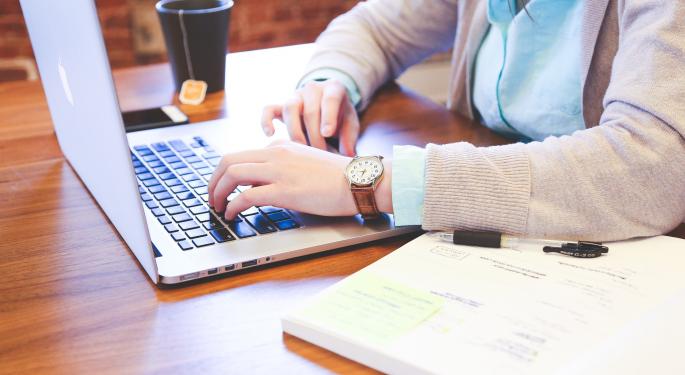 If you're a college student interested in investing, you may want to check out the thinkorswim Challenge. The national competition, hosted by TD Ameritrade in conjunction with TD Ameritrade U, is in its third year. So far over 500 students have signed up.
The challenge runs like this:
Teams of 3-4 students trade a portfolio of $500,000 in paper money in thinkorswim. To limit long-shot bets, teams can only trade stocks in the S&P 500, Dow Jones Industrial Average, and most popular ETF names. To encourage diversification, no underlying asset can take up more than 10 percent of a team's portfolio.
"The intention is to have students go ahead and research various companies," said TD Ameritrade's Mary Ryan.
Universities can have an unlimited number of teams, but only the first 2,000 teams to register are eligible.
The winner will be determined by the top three teams with the highest percentage gains in their portfolio. Each team member will get $3,500 deposited into a TD Ameritrade brokerage account, with up to $30,000 going to the winning school. Weekly prizes will also be awarded to the team with the highest gain in their portfolio for the week.
The University of North Texas took home the top prize in the inaugural contest, and Southeast Missouri State won last year thanks to a lot of directional trades. The contest is timed with earnings season to provide added volatility for traders.
According to Ryan, last year's competitors mimicked the overall market in terms of popular securities. The five most widely held stocks were Apple Inc. (NASDAQ: AAPL), Tesla Motors Inc (NASDAQ: TSLA), Netflix, Inc. (NASDAQ: NFLX) Amazon.com, Inc. (NASDAQ: AMZN) and Alphabet Inc (NASDAQ: GOOG) (NASDAQ: GOOGL). Students however trade 40% on mobile double what the average retail client trades.
In 2015, 476 teams registered from 155 schools in 44 states.
Ryan said the biggest change they've observed in the past is students becoming more proficient with options trading. On day one last year, they were trading 80 percent straight equities, but by the end it was 14 percent straight equities and 64 percent options.
Registration closes Wednesday, September 28. You can register or follow along here.
Posted-In: Education General Best of Benzinga
View Comments and Join the Discussion!