Helicopter Money: From Laughable To Plausible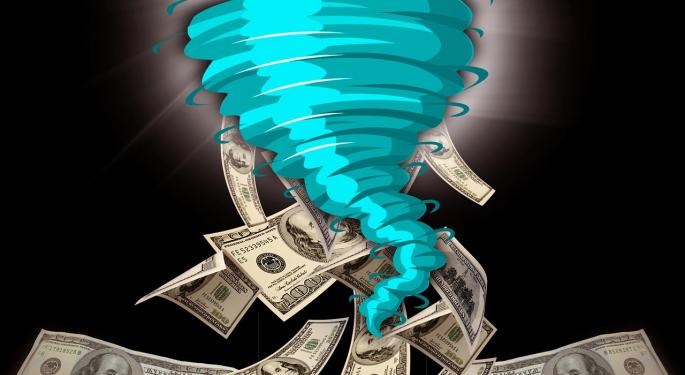 The concept of helicopter money was originated by renowned economist Milton Friedman as an exaggerated means of describing the Federal Reserve Bank's ability to "print money." Friedman suggested that, in a pinch, central banks could simply print off a bunch of paper money, load it onto helicopters and release it over crowds of cash-starved citizens in order to boost the economy.
Sounds funny right? If you like that, you'll love this: Earlier this year, European Central Bank President Mario Draghi called the idea of helicopter money an "interesting concept." It was at that point that many market spectators stopped laughing.
Related Link: Fed Facts: Explaining Quantitative Easing
With the global economy seen as sputtering and other central bank maneuvers — such as cutting interest rates to the bone and qualitative easing — seeming to lose their mojo, what was once the stuff of political cartoons may soon come to life.
Proponents of helicopter money argue for stimulus in the form of government spending, tax cuts or even cash payments made by the government directly to citizens.
Think of it as quantitative easing (QE), but for governments and citizens rather than banks, using so-called "electric cash." Basically, money created by the central bank and added to the government's balance sheet to be used to stabilize the economy. Unlike interest rate cuts or QE, it isn't dependent on increased borrowing to be effective, in theory, and allows the government to raise spending without raising taxes.
Visit http://bit.ly/BZTeach for more awesome educational content!
Did you like this article? Could it have been improved? Please email feedback@benzinga.com with the story link to let us know!
Posted-In: ecb Federal Reserve Helicopter Money Mario DraghiEducation Economics Federal Reserve General Best of Benzinga
View Comments and Join the Discussion!