Terms Of The Trade: Short Selling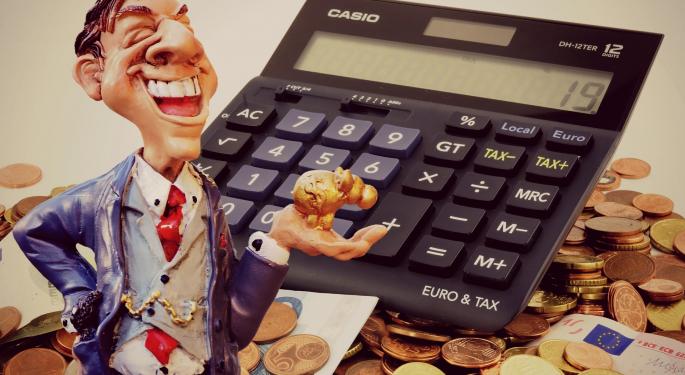 When intending to bet on securities decreasing in value, investors often short sell, profiting from the security depreciating in value.
In order to short sell or "short" a company, an investor must borrow shares from someone (usually through a bank) with an agreement to return those shares to the lender at the same price the security was originally borrowed at.
Often times, the investor must put up collateral worth the same amount the investor borrowed the shares at. This collateral would be returned once the investor returned the borrowed stock.
After borrowing the stock, the borrower immediately sells it into the market and plans to repurchase the stock once prices decline. Once the investor wishes to exit the trade, he or she repurchases the stock at a preferably lower price and returns the security to the lender.
Related Link: Top 6 Hottest Stocks Among Short Sellers
A broker generally handles the relationship with the lender to make it almost as easy for investors to short as it is to buy securities.
Profit
If the investor successfully repurchases the stock at a lower price, he or she made the difference between the price the stock was first borrowed at and the price it was repurchased at (and given back the lender at).
For example, if John shorted Company X at $10.00 (borrowed shares and immediately sold into market) and repurchased the stock a month later at $9.00, John made $1.00 in profit. John borrowed $10.00 of stock while only repaying with $9.00 of stock, thus keeping a dollar in profit.
Loss
If the investor unsuccessfully repurchased the stock at a lower price and instead decided to cut their losses and repurchase at a higher price, the investor lost the difference between the price sold at and the price borrowed at.
Borrowing Fees
Stocks often have differing borrowing costs depending on how much demand there is for short selling each company. The more investors seeking to short a company, the higher the cost to borrow as there becomes less lenders available. Borrowing costs can reach up to 80 percent and exist under 1 percent a year depending on the stock.
Did you like this article? Could it have been improved? Please email feedback@benzinga.com with the story link to let us know!
Posted-In: short sellingEducation Short Ideas Trading Ideas General Best of Benzinga
View Comments and Join the Discussion!