SUV Sales To Women Growing At A Faster Rate Than Men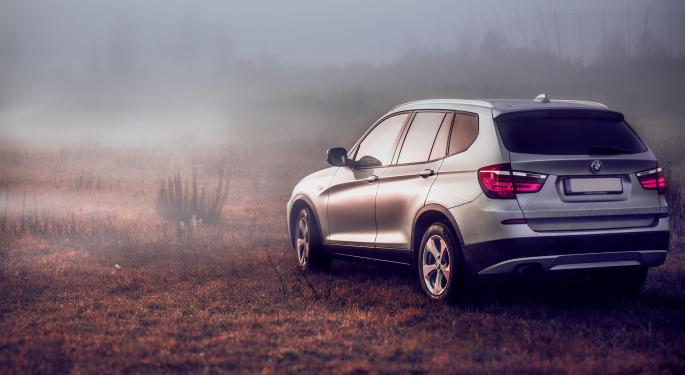 Women are buying SUV vehicles at a faster rate than men, according to a report by Bloomberg.
From 2010 through 2015, sales of small SUV to women surged 34 percent, while sales to men rose just 22 percent, according to Bloomberg, citing data from MaritzCX, a customer-experience software and research company.
In fact, the bulk of the new women SUV customers are single women with higher income and level of education, coupled with delays in marriage and child-bearing. And these buyers aren't persuaded to do so by men, as more than two-thirds of female buyers reported their 2015 purchase decision was "entirely up to me."
Related Link: Foundation Source's Page Snow Named One Of The "50 Most Influential Women In Private Wealth"
"There's a group of single, professional females out there that need vehicles, and you need to be attentive to them," James Mulcrone, director of research services in MaritzCX's told Bloomberg. "They're going to make money, they're going to make their own decisions, and they can be very loyal consumers."
Automakers are embracing the strong trend at a time when the annualized selling rate appears to be slipping to 17.4 million amid concern that demand is waning.
"It's too soon to say for sure that auto sales are leveling off," Bloomberg also quoted Jessica Caldwell, director of industry analysis at Edmunds.com, as saying in a research note. "The summer months will flush out more incentives from automakers and the urgency that shoppers show in responding to these incentives will give the industry a much better sense of how the market is trending."
View Comments and Join the Discussion!
Posted-In: auto sales Bloomberg Edmunds.comEducation Psychology Travel Media General Best of Benzinga