Can Retirees Survive Off Just Social Security?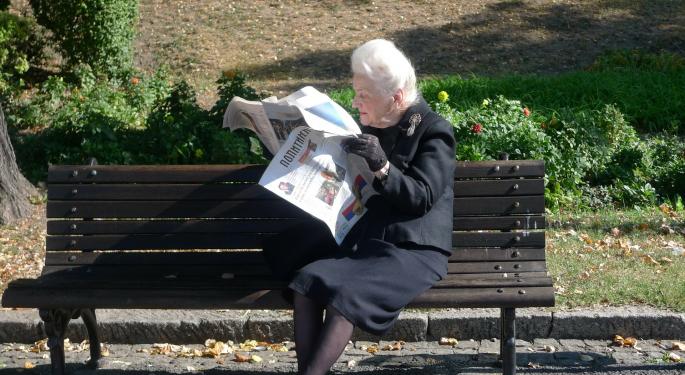 For many Americans, social security may be their largest — if not only — source of income in retirement. However, the ins and outs of how retirement income works, how much income can be expected and how feasible the reality of maintaining current lifestyles are not always that clear.
According to the Social Security Administration (SSA), Social Security (SS) benefits account for almost 40 percent of elderly American's income, while 22 percent of married couples and 47 percent of unmarried individuals "rely on Social Security for 90 percent or more of their income."
Additionally, the SS states:
"51 percent of the workforce has no private pension coverage."
"34 percent of the workforce has no savings set aside specifically for retirement."
How Much Will I Get?
The primary concern regarding living off SS in retirement is how much money will be available throughout the year. Political rhetoric aside, the amount of social security payout factors in an individual's highest 35 years of earnings. Additionally, the payout varies based on when the individual signs up for benefits, with the payments increasing for each year claiming SS is delayed.
To make matters more complicated, the amount is not promised to remain the same throughout retirement. In other words, the amount received each month may increase or decrease. For instance, cost-of-living increases are factored in, but the law governing benefit amounts is likely to change within the next two decades.
Furthermore, military service, pensions and certain employments can also influence benefit amounts.
In order to determine how much SS income you can expect in retirement, the SSA has an estimator tool available for qualifying individuals.
Another calculator offered by the SSA, while not as accurate as the previously mentioned one, is available to anyone with access to their online SS statement.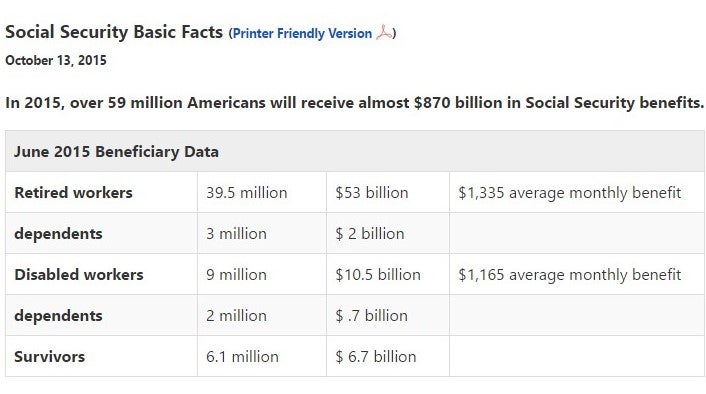 For 2016, retiring at full retirement age, the maximum benefit available is $2,639. However, that number will increase if you hold off on retirement beyond "full retirement age." For example, if you were to retire at 70 this year, the maximum amount bumps to $3,576, according to the SSA. Likewise, if you request benefits before full retirement age, the maximum allowed would be less (for example: age 62, $2,102).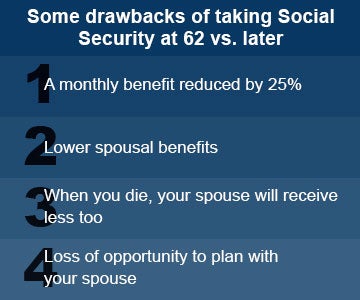 That being said, however, the average monthly retirement benefit is substantially below the maximum. For the month of January this year, the average came in at $1,341, according to the SSA.
How To Make Fixed Income In Retirement Work
Set a spending plan
Give extended focus to medical expenses
Talk to advisors
Plan for long-term care
Maintain and always work toward improving your credit score
Investigate "supplemental assistance programs," including food stamps, Medicare Savings Programs and SSA's Extra Help program
Planning Now Before Retirement
Use online tools to determine your estimated retirement income
Talk to advisors/financial planners now about how to make realistic changes
Reevaluate your lifestyle to see if it can be maintained on a lower income
Consider relocating
Save as much as you can now
Focus on getting healthy
Keep up with your credit score
Get out of debt

View Comments and Join the Discussion!
Posted-In: Retirees retirement Social Security Social Security Administration SSEducation Personal Finance General Best of Benzinga