How Has Elon Musk Been So Successful So Quickly?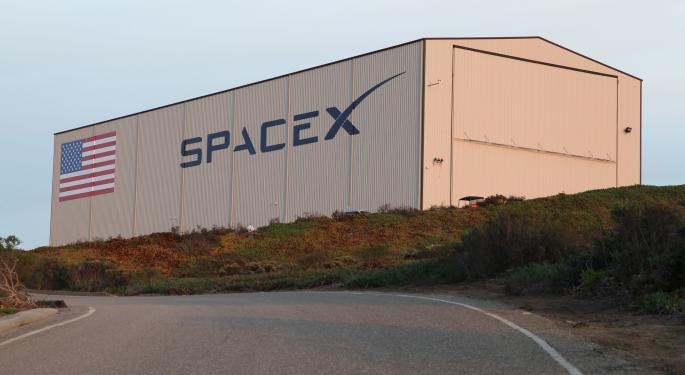 A Quora user recently asked why Tesla Motors Inc (NASDAQ: TSLA) and SpaceX CEO Elon Musk has been so successful in advancing his ambitious goals so quickly, when a number of market competitors have shared similar or identical goals. The question prompted a wide range of responses.
'Power Of The J-Curve'
Jason Lemkin says that what people have witnessed from Musk's companies in recent years is simply the power of the j-curve. Nearly 15 years after the founding of SpaceX (2002) and Tesla (2003) -- among other ventures such as PayPal Holdings Inc (NASDAQ: PYPL) and SolarCity Corp (NASDAQ: SCTY) -- both companies are reaching the explosive growth period of their businesses.
"Hardly overnight," Lemkin noted. "Just epic once they got deep into the J-curve."
Related Link: Should Investors Be Worried About Tesla's Earnings Losses?
Leadership, Control And Risk
Giovanni Toffoletto believes Musk has three special elements that have defined his success: leadership, control and risk. Musk is both an extremely intelligent and highly inspirational leader, but he has also maintained control over the entire development processes of both Tesla and SpaceX by building them from the ground up. Toffoletto said that Musk's willingness to lay it all on the line for his ideas is also critical.
"Elon gambled most of his personal resources (both time and money) to achieve these results and at various moments in the life of both Tesla and SpaceX was inches away from total and utter failure [emphasis omitted]."
He's A 'Media Darling' And Has The Money
Other posters had a much more practical explanation for Musk's success.
"Few people have the capital to do it," Ron Rule explained. "Among those who do, few have the desire, and among those who have both the desire and the capital, few have the stamina or are willing to risk their dollars."
Poster Danilo De Rosa believes a big part of Musk's success has to do with the fact that he has become a media darling.
"Everything looks great when you can read it [in] newspapers, online magazines and TV… you need real results not Power Point presentations or tests or big bold titles on websites."
Tesla logged an impressive 400,000 preorders for its new Model 3 in Q1 but also reported a $75 million net income loss.
Disclosure: The author holds no position in the stocks mentioned.
Posted-In: Danilo De Rosa Elon Musk Giovanni ToffolettoEducation Crowdsourcing Success Stories Tech General Best of Benzinga
View Comments and Join the Discussion!