John Oliver's Latest Attack: The Credit Report Agencies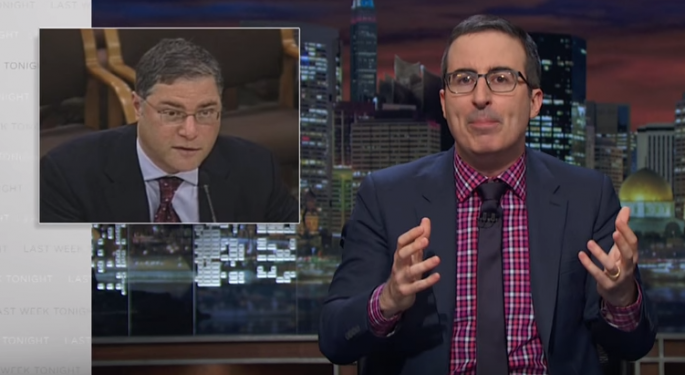 Comedian John Oliver has made a habit of launching internet bombs at various targets over the last couple of years. Donald Trump, Chipotle Mexican Grill (NYSE: CMG), and payday loans have all gotten the the "Last Week Tonight" treatment at one point or another.
On Sunday night, Oliver turned his attention to credit reports, specifically the three main credit reporting agencies: Equifax Inc. (NYSE: EFX), TransUnion (NYSE: TRU) and Experian plc (OTC: EXPGY).
The nearly 19-minute piece, which highlighted numerous and often ridiculous inaccuracies of the three main credit report agencies, outlined how consumers can be held hostage by mistakes in their credit reports. He also showed a clip of a TransUnion representative admitting to a city council no correlation between a person's credit score and their general trustworthiness, a core reason many employers look at credit scores of applicants.
"But when you are holding records for more than 200 million individuals, that 5 percent error rate effects 10 million people," Oliver said. "If only we can make this whole industry understand the jeopardy they are placing people in."
Watch the full clip below (advisably with headphones on if you're at the office).
Posted-In: John Oliver Last Week TonightEducation Media General Best of Benzinga
View Comments and Join the Discussion!