Legal Marijuana Sales Dwarf Junk Food…By A Lot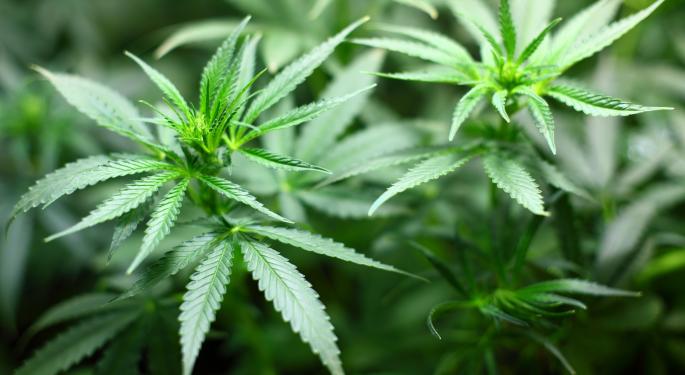 The ingestion of marijuana has been associated with the "munchies" for decades, historically characterized as the consumption of junk food because of almost uncontrollable cravings ("appetite stimulant") ignited by the medicinal and recreational plant.
That link seems appropriate context for Statista's Chart of the Day.
In The Race Between Weed And Junk Food, Weed Wins
While used medicinally for eons, marijuana's legal accessibility for recreational use has only begun over the last handful of years.
At this time, pot is legal in Alaska, the District of Columbia, Colorado, Oregon and Washington. Over the past year, legal marijuana sales came in at a substantial $3.4 billion.
"That's a lot of green for just a few states," Statista's Niall McCarthy exclaimed.
Related Link: VEGA Group Issues Short Report On GW Pharma; Expert Calls Thesis 'Flawed'
To put the sales into perspective, McCarthy stated, "The best way to give that figure some proper perspective is by comparing it with some of the country's best loved brands."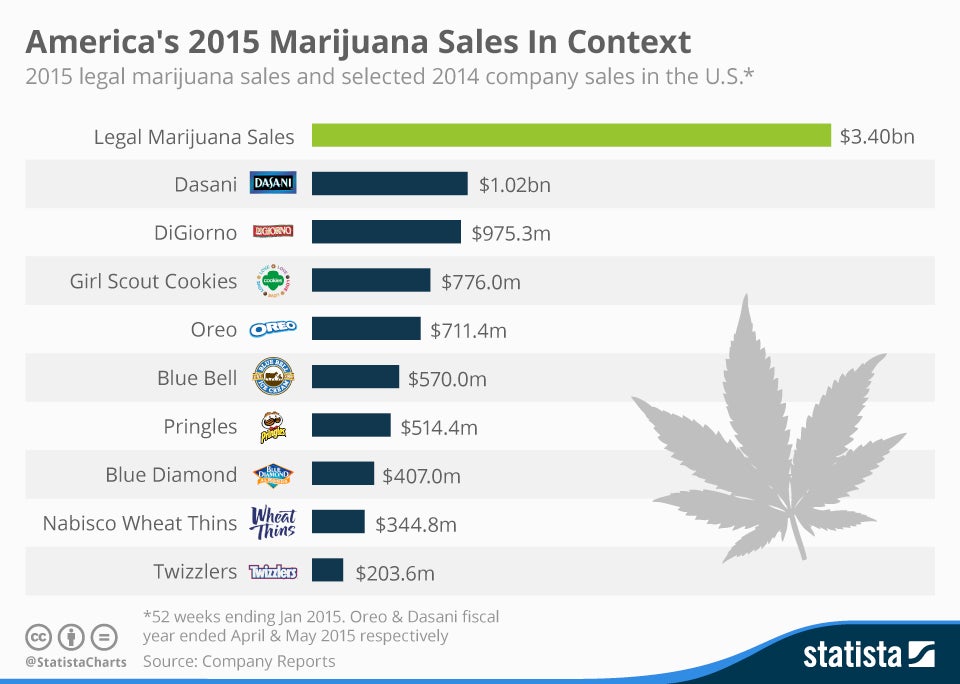 Source: Statista
According to McCarthy's calculations, legal consumption and the associated sales figures are likely to continue climbing, with legal sales potentially reaching $4.3 billion in 2016.
Posted-In: cannabis junk food marijuana medical marijuanaEducation Topics Economics General Best of Benzinga
View Comments and Join the Discussion!