Family Trips On A Budget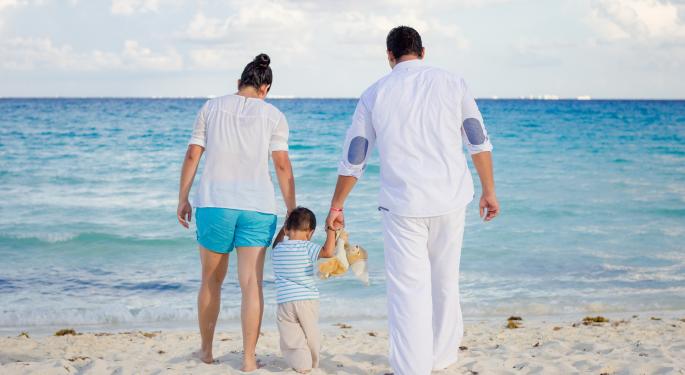 Spring break is just around the corner, and statistics show that American families are notoriously bad at not taking vacations. Whether due to part-time jobs, low-wage professions, feeling unable to take time off or simply categorizing it as "strong-work ethics," a new survey found that in 2014, 42 percent of Americans did not take a single day of vacation.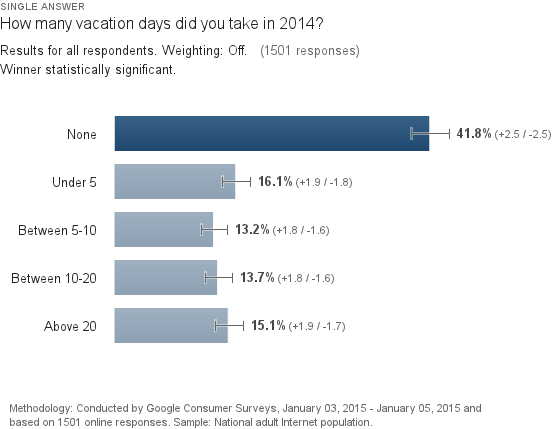 Source: Skift
According to a study by Orlando Vacation, "Family vacations and time spent together help a family's unity, stability, and ability to adapt. Children who experience these types of bonds at an early age saw positive cognitive and emotional development, and healthy social attachment."


Source: Your Family Vacation Planner (Infographic)
A survey conducted by AAA listed the top frustrations of family travel as follows:
58 Percent: Unexpected Expenses, e.g., airline fees, parking fees, resort fees, different taxes
52 Percent: Finding The Time, i.e., wanting to take the picture-perfect vacation and feeling constricted by not having enough time to make the vacation perfect
49 Percent: Finding Good Deals/Best Prices For Transportation And Lodging
45 Percent: TSA
43 Percent: Crowds
27 Percent: Packing
21 Percent: Family Scuffles
How To Minimize The Cost Concerns
As with all things money related, the easiest step to having an idyllic experience is to plan ahead and draft a budget. The more detail oriented you can be when planning, the less uncertainty there will be when it's time to execute your plan into action.
Below are a few questions to ask yourself when considering the larger expenses associated with family vacations.
Transportation
How expensive will it be to fly the whole family?
Would renting a car be more cost-efficient?
How does the time spent in an airport weigh against the price vs. drive time/cost?
If traveling by air, are there other expenses likely to be incurred by the airline (in-air snacks, additional charge for toddler seat, extra baggage fees, food at the airports, etc.)?
If traveling by car, will the gas prices be different along the way and at your destination compared to what you are used to?
If traveling by air, are there frequent flyer benefits or other rewards programs you can benefit from?
Will traveling by air limit the amount of luggage you bring to where it is not convenient?
Lodging
Does the lodging have free wi-fi?
Free breakfast?
Free snacks?
Parking/valet fees?
Resort fees/taxes?
Laundry services?
Child care?
Family activities?
How close is it to the activities you want to do during your vacation?
Meals
How many meals do you plan on eating out?
Do you plan on indulging?
Are you an extra generous tipper during vacations?
Do you plan on leaving your tab open if you go to a bar?
How many meals do you plan on preparing yourself?
Does your lodging provide any meal options/snacks or complementary food?
How much food can you pack to save money on the overall cost of dining out?
According to the AAA study, "[W]hile value continues to be a top priority for travelers, 58 percent of respondents ranked unexpected expenses that can make developing a traveling budget difficult the top vacation frustration."
In order to enjoy your vacation to its fullest potential, do as much research as you can on where you are traveling, how you are traveling and where you are staying. Particularly when traveling with children, it's best to be over-prepared lest you lose sight of your budget and your vacation becomes damped by money woes. Take the time and effort to plan accordingly so that once you are on vacation time, you can leave your worries behind.
Image Credit: Public Domain
Posted-In: AAA Budget family trip family vacationEducation Top Stories Personal Finance General Best of Benzinga
View Comments and Join the Discussion!