3 Stocks Making New 52-Week Highs
For the S&P 500, 2016 cannot be described as anything less than a bloodbath to this point. The market hit new 52-week lows once again on Wednesday, but incredibly there are a handful of stocks making new 52-week highs.
Dyax Corp. (NASDAQ: DYAX)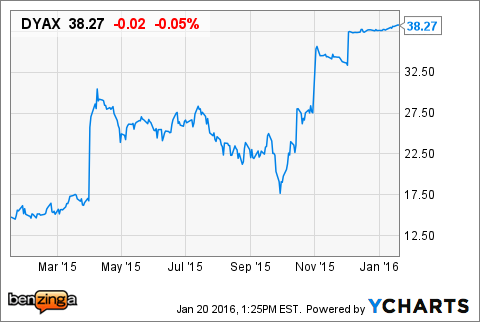 Shares of Dyax spiked back in November when the company announced a $5.9 billion buyout by Shire PLC (NASDAQ: SHPG). However, shares have continued creeping higher since the news and hit new one-year highs this week.
Simulations Plus, Inc. (NASDAQ: SLP)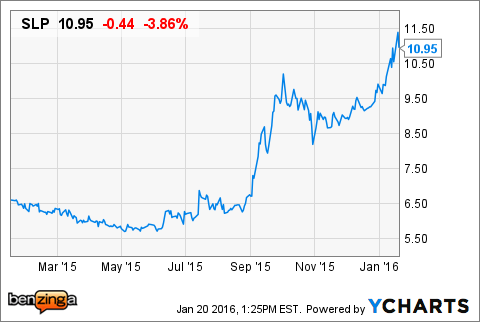 Last week, the pharmaceutical research software maker reported a Q4 profit of $1.1 million on revenue of $4.8 million. In addition, the announcement of a $0.05 dividend this week has the stock hitting new 52-week highs.
Related Link: OECD Economist: We're In 'Epic' Situation Worse Than 2007
ONE Gas Inc (NYSE: OGS)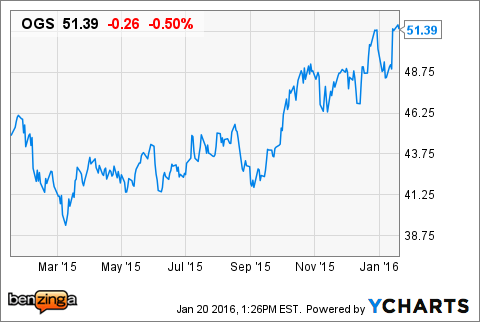 This week ONE Gas upped its 2015 income guidance and expected annual dividend growth, including a 16.6 percent increase to its March 11 payment. The market certainly approved of the move, sending the stock to new 52-week highs.
Disclosure: the author holds no position in the stocks mentioned.
View Comments and Join the Discussion!
Posted-In: Intraday Update Markets Movers