Giving Thanks In A Financially Motivated World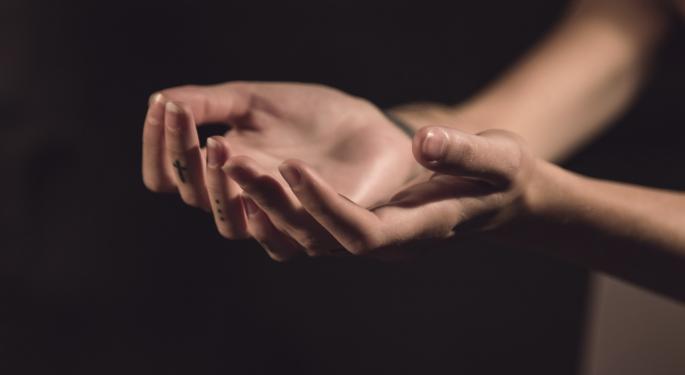 The image of Thanksgiving has begun to shift within the last few decades. The construction-paper clad school children parading as pilgrims and Native Americans may remain as staples of the holiday, and turkey and stuffing are unlikely to disappear from the family table. However, with the popularity of Black Friday and its uninhibited encroaching closer and closer onto the one day set aside for humbly giving thanks, many fear the "true meaning" of the holiday is endangered.
In fact, the commercialism surrounding next Thursday through the following Monday has become so widespread that outdoor sporting goods retailer REI's decision to keep its doors closed on Black Friday has become a national sensation.
REI's public announcement from its president and CEO, Jerry Stritzke, included this statement, "For 76 years, our co-op has been dedicated to one thing and one thing only: a life outdoors. We believe that being outside makes our lives better. And Black Friday is the perfect time to remind ourselves of this essential truth. We're a different kind of company – and while the rest of the world is fighting it out in the aisles, we'll be spending our day a little differently. We're choosing to opt outside, and want you to come with us."
The company's stand has hardly gone unnoticed. Juxtaposed with the increasing number of businesses pushing their Black Friday sales start times into Thursday, REI has reignited the debate over holiday commercialism.
Related Link: 6 Retailers Trying To Make Black Friday Work For Them
Thankfulness In All Generations
Media outlets gravitate toward generational statistics during the holidays, highlighting the trends and tendencies of Americans based on their age demographics. From circulating "What Baby Boomers Are Thankful For In 2014" to "Millennial's Surprising Game Plan For Black Friday" to "This Thanksgiving, Talk Turkey About Retirement, Alzheimer's And Long-Term Care," next week's seasonal spirit seems highly motivated by the differences between generations, not shared experiences.
Regardless of demographic, this tendency can change. Thankfulness in a financially motivated world can exist, and it can exist within all age brackets.
How To Give Thanks This Year
Whether you consider yourself financially well off or on the brink of poverty, take time to re-evaluate your wealth. If you live in America, you are among the wealthiest in the world. According to Forbes contributor, Tim Worstall, "The poor in the US are richer than around 70 percent of all the people extant." Without losing sight of the detrimental nature poverty has on a population, try to refocus this Thanksgiving and humbly accept the advantages of residing in a developed nation.
What Is Wealth?
Take time to refocus on wealth and how being "wealthy" involves so much more than financial assets. Consider educational wealth, opportunity wealth and societal wealth. Acknowledge your existence within a greater community, a community of people all interconnected by the shared human experience.
Related Link: Your Holiday Wishes Can Come True, Just Budget
What Does Financial Wealth Look Like?
Look at your financial situation and re-evaluate where your family stands. While examining your income and outflow of expenses, change your mindset to reflect how money motivates the world, but does not need to motivate who you are. With the barrage of commercialism, separate yourself from materialism even just for a moment and express thankfulness for the freedoms granted through your unique financial stability.
Where Do You Fit?
Acknowledge your place within a greater world driven by money. Acknowledge the same world is also concerned over the irony of Black Friday's advancement into the national holiday of Thanksgiving. Recognize the complexities of society and accept the inconsistencies. It is possible to uphold the dignity of Thanksgiving while still participating in the consumerism of the holiday shopping season. But, it is up to you to maintain that mindset.
Humbly Accept
Embrace humanity's plethora of inconsistencies and be thankful for who you are and how you fit into the greater mosaic. Be thankful, however you choose to express it.
Image Credit: Public Domain
Posted-In: baby boomers Black Friday Cyber Monday holiday shopping seasonEducation Top Stories Personal Finance General Best of Benzinga
View Comments and Join the Discussion!