How Retirees Should Handle Credit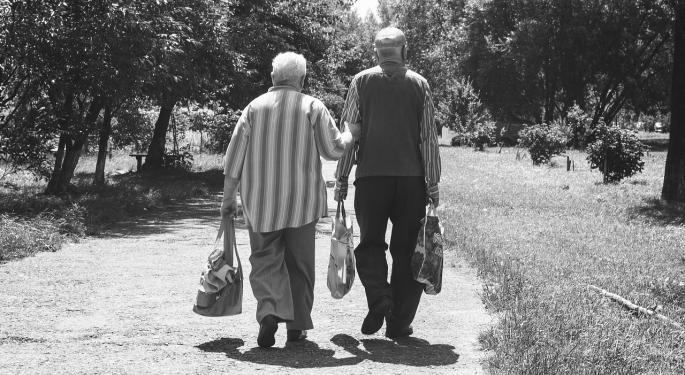 Credit is like muscle – the more efficiently you use it, the better it is; the more you abuse it, the more you lose it.
And unfortunately, there is a misconception that if your credit is bad once you retire, you are financially sunk. However, that is not the case.
While it may seem insurmountable to rebuild your credit in the latter half of life, it is by no means impossible. It will take time and effort, but it is worth it. The fallacy that rebuilding credit in retirement is next to impossible, and therefore not worth the effort, is a dangerous delusion. With the aging population growing exponentially across the country, the years spent in retirement are likewise increasing.
As retirees continue to exceed the life expectancies of every previous generation, government assistance is unable to keep up. Because of this, credit can become a necessity for financial survival in retirement. Long gone are the few decades where retirees could live off pensions for their remaining years in monetary comfort. In today's world, retirees are just as (if not more so) likely to need financing options beyond what is in the traditional banking account.
Credit As Financing
The depressing reality is that many adults will enter retirement and be unable to survive off their social security payments. Retirement savings account withdrawals are closely regulated, with all funds not being available at one time. This is where credit can supplement. Credit can be used to finance living expenses between SS payments and retirement withdrawals.
It is important, however, to remember that credit can easily be misused. Using credit as a financing option is acceptable and can be a lifesaver, but misusing credit to pay for unaffordable things can lead to financial ruin for both the retiree and the retiree's family.
Seniors have been taking on more debt in the last three decades, and that amount of debt has almost tripled for those between 65 and 74 (the amount is immeasurable for those over 75, due to the lack of measurable debt for that age bracket in 1989). Be aware of these implications and act accordingly.
Credit Cards For Rewards
NerdWallet contributor Erin El Issa proclaimed, "Retirees, you've worked hard for your money, but what credit card should you use to spend it?" alluding to the benefits of using credit cards to gain rewards. MarketWatch's Jack Tatar mimicked this sentiment, "Many retirees incorporate the rewards from their credit cards into their retirement plans."
"For instance, during their later years of working or when one spouse is still working, many accumulate as many points or rewards as possible to use in their retirement for things like travel, hotel stays, and even using their points for items that they will use in the future rather than using their retirement income for these items."
Using credit strategically as Tatar and El Issa imply can help pre-retirees and retirees maintain the lifestyle they desire without creating exorbitant debt for their families after they are able to rectify the situation. This is just one other way credit is relevant to older Americans.
Rebuilding Credit
Dismiss the ideas that the older generation a) doesn't need credit and b) can't rebuild damaged credit. Both are equally harmful notions, with equally harmful consequences.
Experian reminds, "Delinquencies remain on your credit report for seven years. Most public record items remain on your credit report for seven years, although some bankruptcies may remain for 10 years and unpaid tax liens remain for 10 years."
Related Link: After Your Funeral, Your Financial Assets Could Haunt: Estate Planning Basics
However, with the average life expectancy at just under 79 years old, and retirement age at 65, you can completely rebuild a damaged credit report in retirement, leaving your affairs just a little cleaner than they would be otherwise for your family. If you could at all ease the pain your loved ones are likely to experience after your death, wouldn't you do anything within your power to make sure that happens?
Regardless of your age, you have a responsibility to your future self to guard your credit report. Work those credit muscles and tone your spending habits. Effectively exercising your credit will help support your future's financial backbone. Redefine your image and take control.
Image Credit: Public Domain
Posted-In: credit credit cards credit reports credit score Erin El IssaEducation Personal Finance General
View Comments and Join the Discussion!