Is The Soda Industry Doomed?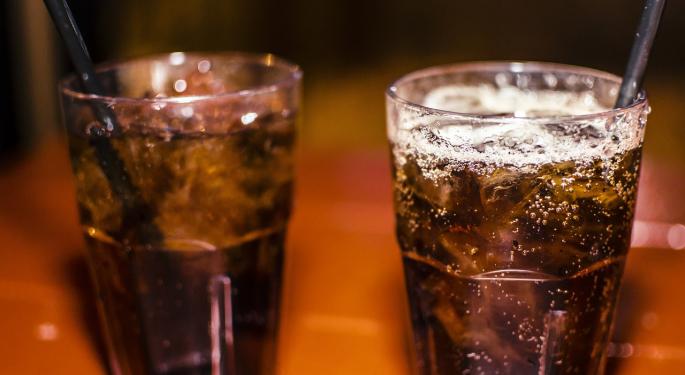 Soda used to be a major moneymaker for firms like PepsiCo,Inc. (NYSE: PEP) and The Coca-Cola Co (NYSE: KO), but a shift in consumer preferences has created a series of obstacles for carbonated beverages.
Health Concerns
Soda companies have been plagued with public awareness campaigns warning of the dangers associated with drinking the beverages.
Campaigns cautioning about the amount of sugar found in the drinks prompted beverage makers to create new, healthier options that have very little or no sugar. However, claims that artificial sweeteners are linked to health problems have made those options undesirable as well.
Related Link: Coca-Cola's Management Shakeup: Bringing "A Knife To A Gun Fight?"
Natural Ingredients
Throughout the United States, consumers are turning more and more toward organic, natural ingredients rather than processed foods like white sugar and flour.
To accommodate this trend, Coca-Cola introduced a new "Life" soda that boasts natural sweetening agents and lower calories. The drink is poised to become a middle ground for consumers who don't want the extra calories from traditional Coke, but are worried about the health risks associated with artificial sweeteners.
Craft Soda
Soda makers are also turning to distinctive flavors to lure in customers. Pepsi has created a new line called Stubborn Soda, which includes flavors like black cherry with tarragon and lemon berry acai. The innovative flavors are an attempt to capitalize on the growing demand for special batch, craft beer.
By making soda more of a treat than an everyday beverage, Pepsi is hoping that consumers will focus more on the uniqueness of the drink rather than the health consequences.
Image Credit: Public Domain
View Comments and Join the Discussion!
Posted-In: Education Health Care Top Stories General Best of Benzinga