Blood, Sweat And Gambling: Tales From My Time In The Chicago Mercantile Pits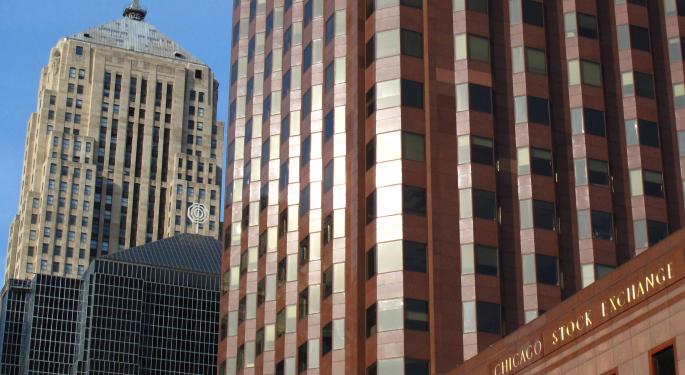 With the majority of the trading pits at the Chicago Mercantile Exchange being shuttered last week, I've been reflecting on the time I spent on the floor (1985-1992). Here are a few tales from the "last bastion of true capitalism."
Physical Place
One thing that I don't miss is the physicality from my time spent as a clerk and trader in the Eurodollar and S&P 500 Index pits. Standing on your feet for several hours is never easy, let alone crammed body to body with other clerks and traders jockeying for position.
When economic data numbers were released, participants in the pit were jammed in so tight that if you lost your spot, most likely you would be propelled out of the pit and onto the floor. Oh, and good luck trying to get your spot back.
On one occasion, I remember a floor broker emerging from the pit after an economic data number was released completely covered in sweat: shirt, pants, tie and cloth jacket were drenched. It was as if he had just come out of the shower.
High Stakes
Another characteristic of the floor mentality that was unique was the penchant for high stakes investing or wagering. Not only in the pits were billions of dollars changing hands on paper trading cards via hand signals, but on everything from the inches of snowfall (snow futures or options) over a Chicago winter to a one-of-a-kind Super Bowl squares pool.
I'm sure many of you are familiar with the $5, $10 or $20 squares with payouts for each quarter as well as the final score. The pool on the floor was a bit different. It was $1,000 a square and only one payout for the final score of $100,000. When one S&P 500 Index trader cashed in on the final score, he received a rousing standing ovation when he entered the pit the following Monday.
Needless to say, my buddies and I always took a shot, but never came close.
Touch Of A Finger
As I sit back and participate in the markets with a few strokes on the keyboard, I marvel at the way billions of dollars changed hands via hand signals on cardboard trading cards. All that was needed was eye contact and a nod of the head and 100 or even 1,000 contracts (or cars) of futures changed hands.
At that time, the index was much lower because the full multiplier of 500 still applied. In other words, with the index at 500, each contact was worth $250,000, so a trader who took on a 100 lot (not uncommon) took on a notional $25 million investment.
Of course, any mistakes could be costly and go either way. But I will never forget one filing broker whose clerk made a mistake on a large order (called an "out trade") that was not discovered until the following day. With the way the market ended up closing, the mistake turned out to be a winner to the tune of $1 million to the good.
With the development of technology and the advent of electronic trading, these memories will always be cherished.
Joel Elconin is the co-host of Benzinga's #PreMarket Prep, a daily trading idea radio show.
Image credit: JohnPickenPhoto, Flickr
Posted-In: Chicago Board Options Exchange Chicago Mercantile ExchangeEducation Opinion Top Stories General Best of Benzinga
View Comments and Join the Discussion!