Your Personal Finance Summer Reading List Is Here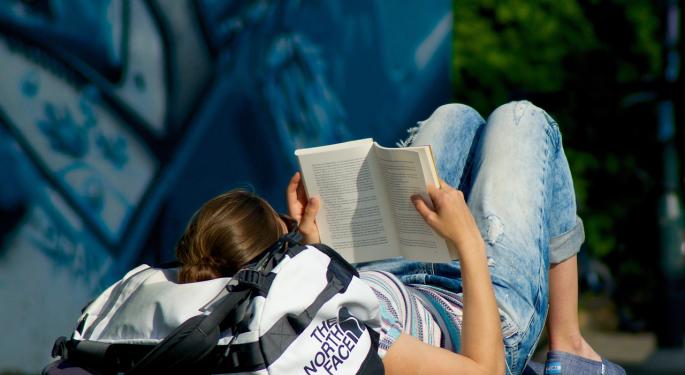 Summer is here, and what better time to catch up on some reading? While personal finance may not seem like casual beach reading, it is not as dull as it may first appear.
Below are just a few top picks for financial literacy.
Start Them Young: Children's Books On Finances
Sometimes the most difficult concepts are best handled through the lens of a child. Financial literacy begins young and proper money management lessons don't have to be boring. While many of these titles are not over-the-top, in-your-face financial primers, the lessons contained therein are solid foundations. Children, and their parents alike, will be surprised by the messages conveyed through lovable characters such as Amelia Bedelia and Ramona Quimby.
"Ramona," by Beverly Cleary
"Coat of Many Colors," by Dolly Parton
"Amelia Bedelia Means Business," by Herman Parish
"Hothead," by Cal Ripken Jr.
"The Mighty Miss Malone," by Christopher Paul Curtis
"The Lemonade War," by Jacqueline Davies
Related Link: When To Talk With Your Kids About Finances
For The Younger Audience
While there is no age too early to be exposed to "traditional" financial literacy, teens and young adults will likely benefit from the following titles. Geared toward a younger audience, these books address the basics of personal finance in a way that is both approachable and easily comprehendible.
"The Complete Guide To Personal Finance For Teenagers," by Tamsen Butler
"You're So Money: Live Rich Even When You're Not," by Farnoosh Torabi
"The Thin Green Line," by Paul Sullivan
"Live Richer Challenge," by Tiffany Aliche
"Rich Dad, Poor Dad," by Robert Kiyosaki
For The Young-At-Heart
With age comes different life-scenarios. As retirement shifts from a far-off possibility to an impending reality, financial situations change. Geared toward the more mature audience, the following books address subjects that are more appropriate for older adults.
"The Charles Schwab Guide to Finances After Fifty: Answers to Your Most Important Money Questions," by Carrie Schwab Pomerantz
"Personal Finance For Seniors For Dummies," by Eric Tyson
"How to Retire Happy, Wild, and Free," by Ernie Zelinski
"The Number," by Lee Eisenberg
"Don't Let An Old Person Move Into Your Body," by Jim Donovan
Related Link: Leaving Inheritances Your Way: Why Grandkids Make Things Tricky
Great Reads For Anyone
Some books cannot be categorized by audience age. Below are a few of the best financial titles for readers of all ages.
"Personal Finance For Dummies," by Eric Tyson
"The Millionaire Next Door," by Thomas J. Stanley and William D. Danko
"The Truth About Money," by Rick Edelman
"The Debt Escape Plan," by Beverly Harzog
"Why Didn't They Teach Me This in School?: 99 Personal Money Management Principles to Live By," by Cary Siegal
"The Richest Man in Babylon," by George S. Clason
For The Visual Learners
Taking a page out of CheatSheet's guide to financial literacy through comics, the titles below are all visually stimulating, while maintaining financial education integrity.
"The Avengers: Saving the Day," Marvel Comics
"The Story of the Federal Reserve System," by Federal Reserve Bank of New York
"I Got Bank!: What My Granddad Taught Me About Money," by Teri Williams
"The Adventures of Johnny Bunko," by Daniel H. Pink
On The Lighter Side
Sometimes the lessons that sink in the farthest are those learned while not paying close attention. Below are a collection of humorous books that convey important messages about personal finance without reading like a how-to guide or economics textbook.
"Liar's Poker," by Michael Lewis
"The Ascent of Rum Doodle," by W.E. Bowman
"Jayber Crow," by Wendell Berry
"The Wealthy Barber," by David Chilton
Image Credit: Public Domain
Posted-In: Beverly Cleary Cal Ripken Jr. Carry Schwab Pomerantz Dolly PartonEducation Top Stories Personal Finance General Best of Benzinga
View Comments and Join the Discussion!