Casinos: Public Smoking's Last Stand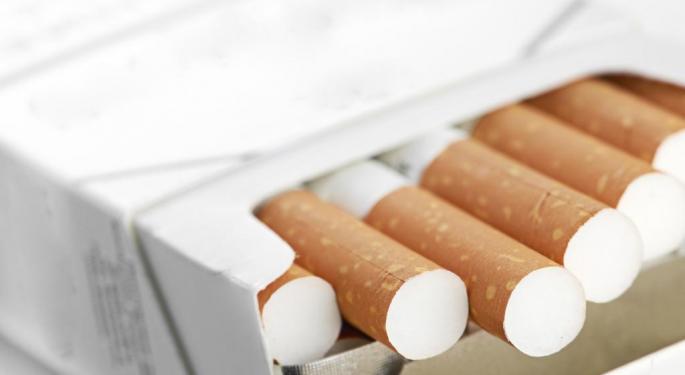 One of the most politically-charged issues in America is public smoking. While the trend in recent years seems to be toward the eventual elimination of all traces of public smoking, one of the tobacco industry's last remaining grips on public smoking may be slowly slipping through its fingers: casinos.
The Law
As of 2014, 28 U.S. states have enacted statewide bans on smoking in all enclosed public places. In fact, more than 80 percent of Americans now live in areas where smoking in public places has been completely banned in non-hospitality workplaces and/or restaurants.
The Exception
Unfortunately for gamblers looking for smoke-free fun, casinos are quite literally the specific exception to the rule in nine of the 28 states with public smoking bans. But how big of a difference does smoking really have on the gaming business? As it turns out, evidence has shown that it can have quite a large impact.
Related Link: The Single Biggest Threat To The U.S. Casino Industry
An End To "The Big Wheezy"
The city of New Orleans just instituted a new city-wide smoking ban that went into effect on April 22. In the first full month following the ban, Harrah's New Orleans Casino, owned by Caesars Entertainment Corp (NASDAQ: CZR), reported a year-over-year revenue decline of 16 percent.The company didn't pull any punches when it came to placing blame on the smoking law that it had lobbied ferociously against.
"We are currently experiencing greater declines from our business, while casinos in surrounding jurisdictions are enjoying record highs," said Harrah's spokesperson Jade Brown Russell.
Fairness is key
Less than 70 miles east of Harrah's New Orleans, the Island View Casino Resort in Gulfport, Mississippi, is one of the handful of regional Mississippi Gulf Coast casinos. Island View CFO John Bakley recently told Benzinga that he sympathizes with non-smoking gamblers and that fairness would be the critical part of any potential future smoking bans affecting U.S. casino operators.
"If I can't smoke at my local casino and I have to travel 500 miles to play somewhere that lets me smoke, I might do it a couple of times on principle, but eventually I'll go to my hometown place again," Bakley told Benzinga.
According to Bakley, the only permanent damage that would be caused by potential smoking bans in Mississippi would be local laws that didn't apply equally to all the operators in the region.
Are Fears Justified?
If Bakley's logic is sound, perhaps fears about a looming casino smoking ban in Macau are overblown. However, smoking bans in Macau on mass gaming floors last October led to a 12 percent decline in sales at U.S.-listed Macau operators Las Vegas Sands Corp. (NYSE: LVS), MGM Resorts International (NYSE: MGM), Wynn Resorts, Limited (NASDAQ: WYNN) and Melco Crown Entertainment Inc (NASDAQ: MPEL).
It appears as if the non-smoking revolution will continue in Macau in coming months. Bloomberg recently reported that a new proposal that will fully ban smoking inside Macau casinos will likely be passed by the end of this year.
Disclosure: the author owns shares of Melco Crown Entertainment.
Posted-In: casinos Island View Casino Resort John Bakley MacauPolitics Top Stories Exclusives General Best of Benzinga
View Comments and Join the Discussion!