Exclusive: GTM Research's Cory Honeyman Explains How Community Solar Is Taking Center Stage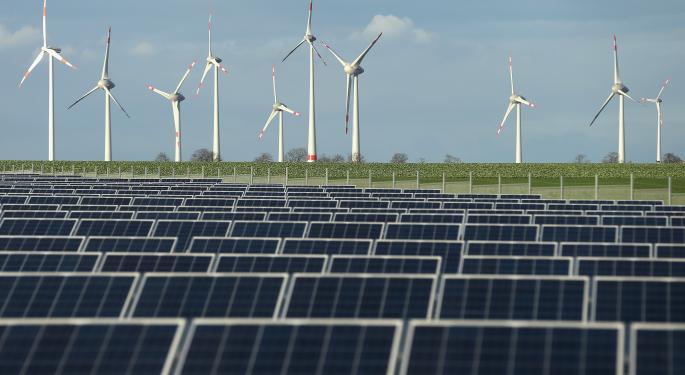 When most investors think of solar power projects, two types of projects generally come to mind, massive utility scale solar farms, and solar panels atop residential rooftops.
However, GTM Research Senior Analyst Cory Honeyman explained in an exclusive Benzinga interview on June 23, "There is a third trend which has been building momentum, and is now poised to burst onto the scene, Community Solar."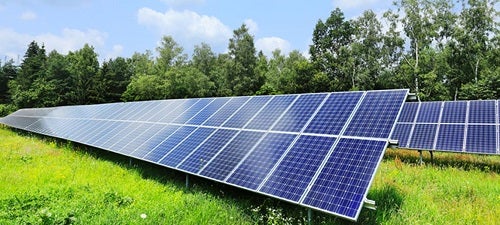 Source: Clean Energy Collective (CEC)
GTM - Community Solar Report
Honeyman shared insights from the U.S. Community Solar Market Outlook 2015 - 2020 report just released by GTM Research.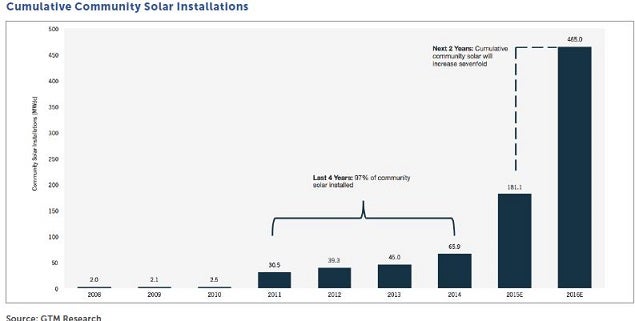 GTM Research estimates that 115 MW of Community Solar projects will be installed during FY 2015, and the GTM "base case estimate" for FY 2016 is 284 MW. "The base case upside is significant, while the downside is minimal," according to Honeyman.
Notably, from 2010 to 2014 there were just ~66 MW installed vs. GTM Research projection of 1.8 gigawatts for 2015 to 2020.
Community Solar is projected to have a 59 percent CAGR between 2014 and 2020, with a projected 500 MW installed per year moving forward.
Community Solar 101
Community Solar projects are sometimes referred to as "solar gardens," and are often between 500 kW to 2MW, or similar in scale to many commercial and industrial (C&I) solar projects.
However, multiple solar gardens can be linked together to form larger projects where legally permissible. Often this requires regulators and electric utilities to reach a "politically palatable compromise," according to Honeyman.
The 100MW project announced on June 17, by SunRise Energy Ventures and SolarCity Corp. (NASDAQ: SCTY) to link together 100 1MW solar gardens in Minnesota, would be a prime example.
The primary purpose behind Community Solar projects is to provide an avenue for residential power customers without rooftop access, such as renters, and lower income customers who cannot qualify to lease a roof-top system, to buy an interest in a local solar garden.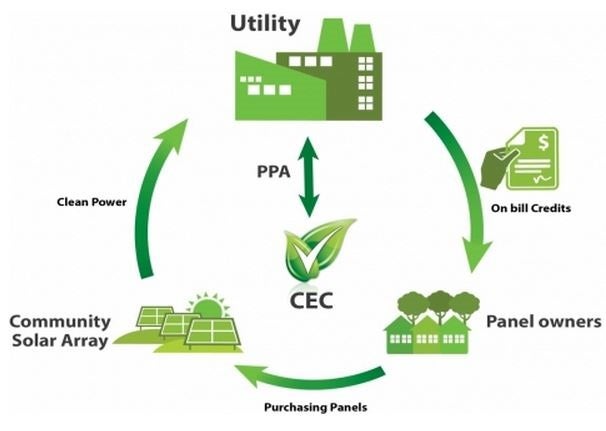 Source: GTM/CEC
The individual community members receive agreed upon credits on their electricity bill for the power which is produced. The consumer has the flexibility to choose from buying just one panel to offsetting 100 percent of the power bill.
Private Development Pioneers
Back in 2010, two private development firms actively worked to spearhead legislation and pioneer projects in Colorado, and both are currently viewed as industry leaders:
SunShare, lays claims the first 500 kW solar garden in Colorado, which was completely sold-out within a record 10 weeks. SunShare, now based in Denver, opened up a Minnesota office in 2014.
Clean Energy Collective (CEC) partnered with Holy Cross Energy on its initial 858 kW community solar project in Colorado. According to the CEC website, the company has worked with over 20 utilities across 10 states since 2009.
In December 2014, First Solar, Inc. (NASDAQ: FSLR) announced that it had purchased a 28 percent interest in CEC for a reported $21.8 million, along with a warrant for another 7 percent under similar terms.
Rooftop Residential Players
Honeyman believes that Community Solar is a natural extension for companies that already have the infrastructure in place to sell and install residential and C&I projects, such as: $8.2 billion cap SunEdison, Inc. (NYSE: SUNE), $8.3 billion cap NRG Energy, Inc. (NYSE: NRG) and Vivint Solar (NYSE: VSLR).
These companies already have lists of disqualified roof-top leads where Community Solar could be offered; as well as access to low cost financing, and other "competitive advantages."
GTM Research - Key Findings
Short Term: During the next two years, states that have passed Community Solar legislation and have private development projects already in the pipeline, will account for ~90 percent of Community Solar projects. Private projects are racing to get approvals in order to projects into service prior to the end of 2016 in order to qualify for the 30 percent Federal ITC.
2020 & Beyond: However, GTM Research expects that ~50 percent of Community Solar installations in 2020 and beyond will be led by electric utilities. These projects may be developed and managed by third party experts such as CEC and SunShare on behalf of utility clients; however, the utility will retain the customer and manage the relationship.
Honeyman feels that electric utilities will attempt to leverage Community Solar subscriber engagement, "to strengthen the relationship, and pitch other service offerings down the road."
Posted-In: community solar Cory HoneymanLong Ideas Top Stories Exclusives Trading Ideas Interview Real Estate Best of Benzinga
View Comments and Join the Discussion!