HSBC Survey Sheds Light On Inheritance Sentiment Among Pre-Retirees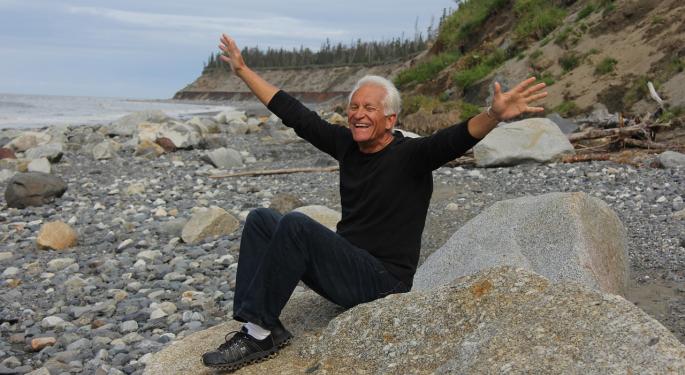 In a recent survey report by HSBC Holdings plc (ADR) (NYSE: HSBC) titled "The Future of Retirement: Choices for later life," retirement savings trends were analyzed. As the 11th report in HSBC's retirement studies series, HSBC investigated the sentiments of employed adults with retirement goals and expectations.
HSBC's Group Head of Wealth Management Charlie Nunn commented on the study: "We see that the concept of retirement is changing. Retirement was often seen as a 'full stop' to a working life, but in today's world, the process is often more of a gradual transition, with many opting for a move into semi-retirement first."
Of particular interest regarding this installment in the series, ideas, opinions and expectations for accumulated wealth were explored. In an era where retirement funds have been predicted to fall short, the attitudes toward wealth sheds light into the financial sentiments of the near-retirement population and provide an interesting view on how the subsequent generations' financial habits will unfold.
Related Link: Before Your Retirement Move, Ask Yourself These Questions
Key Findings
Semi-Retirees: 56 percent of survey participants indicated that they are planning for semi-retirement, while 22 percent stated that they have already experienced semi-retirement.
Semi-Retirement Includes: Of the 56 percent who indicated that they foresee a period of semi-retirement in their future, 54 percent of those stated that they simply want to decrease their hours working, not change their careers entirely.
Retirement Aspirations: Anticipated pastimes for future retirees include spending more time with loved ones (coming in at 55 percent), more frequent vacations (45 percent) and extensive traveling (38 percent).
Other Retirement Aspirations: In addition to the most frequently cited anticipated pastimes, picking up a hobby (34 percent) was a frequent choice for those survey participants under 45, as was starting a business (25 percent).
Money Allocation: 21 percent of those younger than 45 indicated that they were more inclined to spend their savings than passing on their accumulated wealth, "let[ting] the next generation create its own wealth."
Future Inheritances: 74 percent of participants expect to leave an inheritance for their descendants, although only 32 percent stated that they received one from their parents.
Current Spending: 78 percent of pre-retirees in the survey claimed that they already provide financial support for at least one person in addition to themselves.
Related Link: Between Retirement And Estate Planning, Don't Forget This Potential Pothole
'You Can't Take It With You'
In analyzing accumulated wealth allocation sentiments, the study illustrated that while opinions are mixed regarding what should happen to retirement funds, the sentiments are not globally universal:
"Attitudes vary around the world. More than a quarter of working age people in Hong Kong (28 percent), Canada (27 percent), the UK (26 percent) and Australia (26 percent) agree that it is better to spend all your money than save it for your children."
In contrast, the survey showed that "a similar proportion of working age people in Indonesia (28 percent) believe the opposite – that you should save as much as possible to pass on to the next generation – followed by Taiwan (18 percent), Malaysia (15 percent), the UAD (15 percent) and Mexico (15 percent)."
Regardless of geography, however, 74 percent anticipate leaving some form of inheritance to their children.
Image Credit: Public Domain
Posted-In: Charlie Nunn HSBC retirementEducation Personal Finance General Best of Benzinga
View Comments and Join the Discussion!