Countdown To The Best Public Reputations Company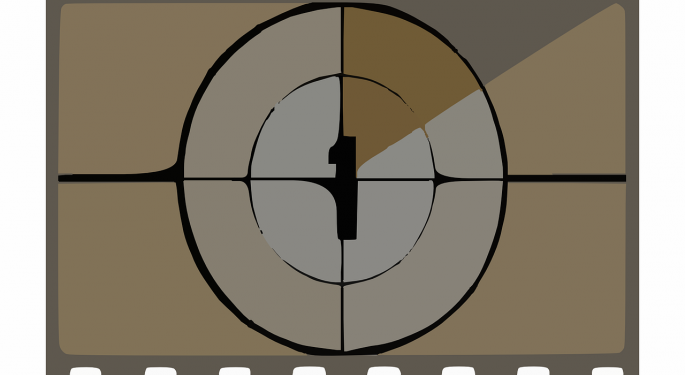 The Harris Poll Reputation Quotient (RPQ) is a metric that Harris Poll uses to measure the public opinions of some of the most recognizable companies in the world. The RPQ is based on responses to poll questions asking respondents to score major companies on emotional appeal, products and services, vision and leadership, workplace environment, social responsibility and financial performance.
Here are the 10 companies that received the highest RPQ scores this year:
10. Google Inc (NASDAQ: GOOG)(NASDAQ: GOOGL): 80.4 RPQ
Google received its highest marks for its workplace environment, and its RPQ this year came in even higher than last year's 78.4.
9. Apple Inc. (NASDAQ: AAPL): 80.7 RPQ
Apple's position has steadily dropped in the reputation list since it took the top spot back in 2012, but it still receives extremely high ratings for it vision and leadership.
8. Publix Supermarkets Inc. (OTC: PUSH): 80.7 RPQ
2015 marks Publix's first time in the top 10 on the Harris list, arriving there on the strength of its customer satisfaction ratings.
Related Link: These 10 Companies Have The Worst Public Reputations
7. L.L. Bean, Inc.: 80.8 RPQ
L.L. Bean is the top retailer in the 2015 Harris reputation list, scoring its highest marks for emotional appeal and workplace environment.
6. Kraft Foods Group Inc (NASDAQ: KRFT): 80.8 RPQ
After coming in twelfth on the list in 2013 and 2014, Kraft made a big jump in 2015, scoring high marks in all areas of the survey.
5. Johnson & Johnson (NYSE: JNJ): 80.9 RPQ
Many Americans likely associate a number of household products with J&J, which has been an American institution since it was founded in 1887.
Related Link: Top 10 American Cities With The Longest Work Week
4. Costco Wholesale Corporation (NASDAQ: COST): 81.7 RPQ
Costco must keep its customers happy when they are all paying an annual membership fee to shop there. The company landed in the top five in three of the six categories.
3. SAMSUNG ELECT LTD(F) (OTC: SSNLF): 82.0 RPQ
Samsung's reputation has leapfrogged that of its main competitor, Apple, in recent years. In 2012, Apple was at the top of the list, while Samsung was thirteenth. This year, Samsung slides seven spots ahead of Apple.
2. Amazon.com, Inc. (NASDAQ: AMZN): 83.7 RPQ
Amazon's RPQ number came in slightly lower than last year's number of 83.9, but the company's reputation was still the highest scoring among all public companies in 2015.
1. Wegmans Food Markets, Inc.: 84.4 RPQ
Wegmans only has locations in six states, but the regional grocery chain has a stellar reputation for food selection, customer service and workplace environment, enough to earn the company the top spot in the 2015 Harris reputation list.
Disclosure: The author holds a short position in Amazon.
Image Credit: Public Domain
Posted-In: Harris Poll L.L. Bean Reputation Quotient Wegmans Food Markets Inc.Education Topics General Best of Benzinga
View Comments and Join the Discussion!