The New Kid On The Trading Block: TraderMinute And Its 100K Challenge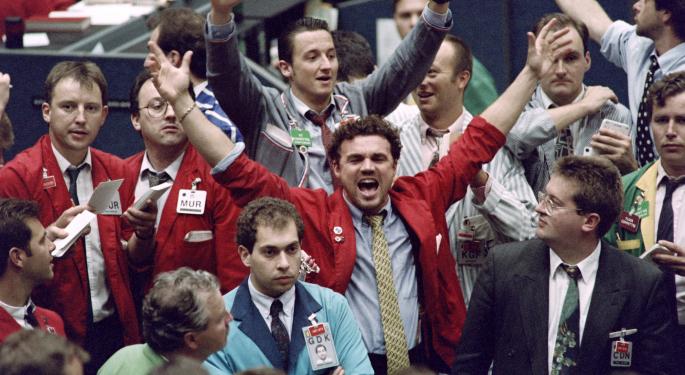 Looking for reasons to give TraderMinute a try? Start here.
One of the most fun and unique trading outfits out there is TraderMinute.
TraderMinute started with the premise that Live Trading and Education needed to be combined. Of course, there are some out there that offer one or the other, but not both -- and here is where TraderMinute really makes it interesting.
Their goal is to get people in front of live traders to learn in real time, but how they do this is something unique, they do it with a Challenge. They call it The 100K Challenge
How TraderMinute Works?
In its own words, "The Challenge is about putting the odds in your favor and limiting your risk, it's as simple as that," this is the basis on how TraderMinute operates.
It might sound a little out there, but "The Challenge" operates with the Goal of hitting $100,000 in four months, but with only $3000.
The question you might be asking is how? Great question. The answer is: options.
"Options contrary to popular belief are not as risky as most investor make them out to be. They allow us to take advantage of a move in the stock without the cost, but with the same effective gain." Says Jeff Yaede Lead Trader at TraderMinute. So the percentage gains are higher with lower risk.
Each Of The Challenge Trades Has These 3 Elements:
Timing – they use technical analysis to identify the best possible entry and exit points for their trades.
Risk Management – every trade evaluated has to have a 3:1 reward/risk ratio. That means for every dollar they risk they are trying to make $3. The great thing about this is that even if you end up on the losing end of trades more often than not you still have a profit.
Choosing an Option – buying an option allows them to play a move for a given period of time, and gives them mathematical leverage to get the gains, and if the trade fails they only lose what its cost for the option.
When combined, these 3 things are the perfect formula for being a winning trader/investor.
For TraderMinute this approach has been so effective for them that since the inception of the 100K Challenge their total gains are $347,000 to $14,000 of losses. It simply means for every $25 in gains they have only lost $1. The simple message here is what they do works.
It's no secret Jeff and his crew are trying to change the landscape of trading. They want to offer the best quality education and live trading out there.
In addition to The Challenge, (which all of their customers have access to and are sent out live texts, emails, alerts, videos on every trade so their customers, if they choose, can execute on them) they offer live trainings, an interactive feature called ask a trader (where you get your questions answered about stocks you may have), a research suite with newsfeeds, economic data, trade ideas, their watch list, which is their top stocks they look at for The 100K Challenge.
It is a fascinating concept to use a Challenge to make a trader smarter, and better equipped to handle the rigors of the market and most importantly, profit. Unlike other services out there that focus on percentage gains, TraderMinute has an end goal. Every 4 months they try and hit $100,000 and if they come up short and its only $50,000 or even $15,000 who is going to complain about putting gains in your pocket.
Take The Challenge
On March 16, 2015 The New 100K Challenge begins click below and try The 100K challenge free for 30 Days.
TraderMinute's 100K Challenge Free 30 Day Trial Start NOW
Posted-In: 100k challenge Jeff Yaede TraderMinuteEducation Options Crowdsourcing General
View Comments and Join the Discussion!