Exclusive: Cranbrook Partners Founder Gives 3 Methods For Gaining Wealth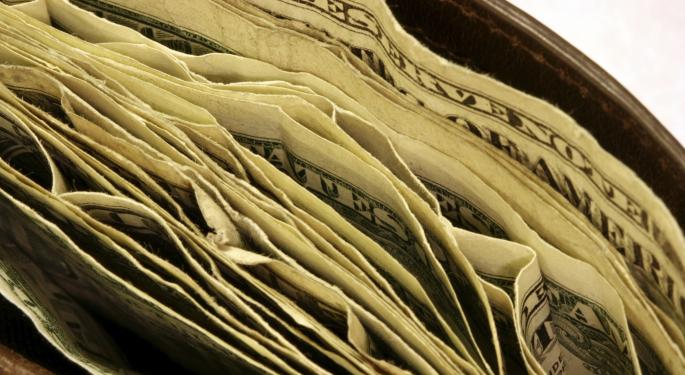 This the third of a three-part series on Zachary Savas, founder of Cranbrook Partners.
In an exclusive interview, Benzinga spoke with Savas to gain greater insight into the private sector investment firm whose goal is to accelerate the growth of businesses through active management. Read Savas' comments on his keys to successful investing (part 1) and opinion on the automotive and informatics market (part 2).
Benzinga: What values drive you and your company?
ZS: The most important value to myself and my partners is integrity. I view contracts as codes that aren't to be broken, which we take very seriously.
Getting involved in owning an automotive business, we have had to deal with multiple instances where people haven't done the job that they promised that they would do and kept the money. This has posed a challenge for us which we had to overcome unfortunately by litigation.
The other value is respect. You should never make business personal. This distracts you from the business issue at hand. You should never use guilt as a tool to manage.
Benzinga: You talk about three methods for gaining wealth. Can you discuss these and how you apply them?
ZS: Well, the three methods are: 1) buying something right, 2) managing something right and 3) selling it at the right time. A lot of people are quick to want to buy and not do their homework. Being patient and making sure that if you are buying something, you are paying the right price is an incredible skill to possess.
There is nothing wrong with trusting your valuation of an asset and waiting until it reaches that threshold to pull the trigger and buy it. Selling right is a bit less straightforward, because you have to take into account your tax situation and then you need somewhere to put the money. I've held things too long and sold things too early with hindsight. But at the time, I was happy that I was making money.
Related Link: Wisdom Of Warren Buffett: Keep It Simple, Do What Works
When we have expanded our businesses through acquisitions, we have been able to do it with very little equity down. The executives of those businesses wanted our knowledge and management expertise in order to grow their company. Managing something right doesn't just mean finding the right customer -- it means structuring the right deal that is beneficial to you and your acquisition target.
Benzinga: What advice do you have for people that wish to invest in the current market conditions?
ZS: Looking at the stock market over the years, I get very nervous when I see the market move dramatically up and down which it has been doing recently. I think the most undervalued place right now is high dividend yield stocks. When you can get a 3 percent dividend yield on General Electric (NYSE: GE) why would you ever buy a bond? Buffett once said that if you like Levi's at $50 a pair why wouldn't you buy two when they are on sale for half off.
A lot of companies get out of favor with the market, but still have good fundamentals. That's the real talent in investing.
Posted-In: Cranbrook Partners Levi's Warren Buffett Zachary SavasSuccess Stories Be Your Own Boss Exclusives Interview Best of Benzinga
View Comments and Join the Discussion!