Which Oil Majors Have The Highest Correlation To Oil?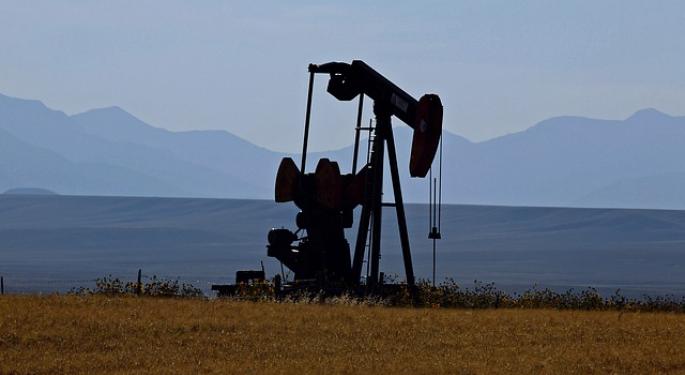 The price of oil has fallen more than 50 percent over the past year, but some analysts believe the worst of the fall is already over.
For investors wishing to profit off a recovery in oil prices, there are plenty of stocks to choose from. However, not all oil companies have a strong correlation to the price of oil.
Here's a breakdown of some of the choices.
Weak Correlations
On the surface, Valero Energy Corp (NYSE: VLO) might look like a stock that would move right along with the price of crude oil, but one look at a chart of Valero versus WTI crude oil prices since 2009 tells a different story.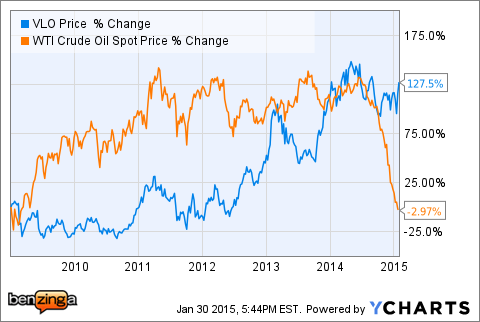 Valero's actual correlation to the price of crude oil since 2009 is extremely weak at only about 9 percent. While shareholders that have enjoyed Valero's 127 percent rise during that time are thankful the stock wasn't dragged down by oil, don't expect shares to surge during a spike in oil prices.
Related Link: Exxon's Massive Buybacks In 1 Chart
Other major oil companies with relatively weak correlations to the price of crude oil include Tesoro Corp (NYSE: TSO) at 7 percent, and Marathon Petroleum Corp (NYSE: MPC) at 10 percent.
Strong Correlations
Although no major oil stock has an extremely high correlation to the price of oil (over 50 percent), certain companies are more strongly affected by crude prices than others.
For example, ConocoPhillips (NYSE: COP) has demonstrated a 40 percent correlation to oil prices since 2009.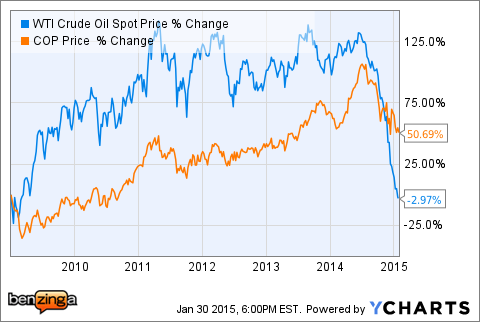 It's nowhere near a perfect correlation, but playing a bounce in oil via ConocoPhillips could be a better bet than Valero. Other major oil companies with relatively high correlations to oil prices include Chevron Corp (NYSE: CVX) at 39 percent and Hess Corp (NYSE: HES) at 36 percent correlation.
Choose Wisely
None of these individual oil companies have as strong of a correlation to oil prices as oil ETFs, such as the United States Oil Fund (NYSE: USO).
However, oil stocks often pay hefty dividends and don't suffer the ill-effects of contango like ETFs do.
Image credit: Public Domain
Posted-In: Education Specialty ETFs Technicals Commodities Markets Trading Ideas ETFs General Best of Benzinga
View Comments and Join the Discussion!