America's 5 Most-Hated Companies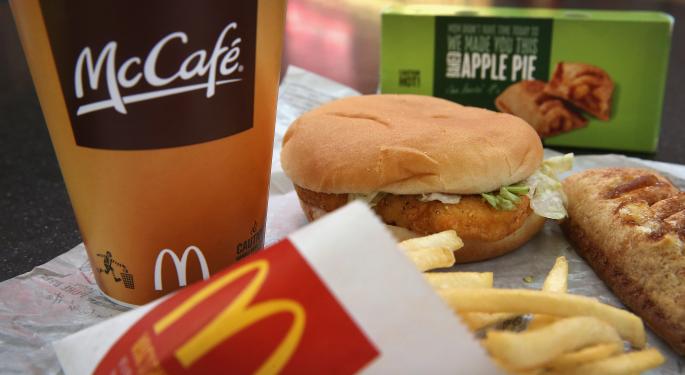 The site 24/7 Wall St. recently ranked America's most-hated companies based on metrics -- rating companies on customer service, employee satisfaction and share price performance.
Here are America's five most-hated companies:
5. Bank Of America Corp (NYSE: BAC)
Poor share price performance, billions of dollars in annual legal settlements and an accounting error that led to a suspension of its dividend and share buyback programs are just some of the many reasons Bank of America is so hated. The company received the highest percentage of negative reviews of all companies included in Zogby Analytics' 2014 customer service survey.
4. McDonald's Corporation (NYSE: MCD)
With the average crew member earning just $8.25 per hour, McDonald's has been the target of labor unrest in recent years because of its low wages. In addition, McDonald's received the lowest customer satisfaction score of all fast food restaurants in 2014, according to the American Customer Satisfaction Index (ACSI).
3. DISH Network Corp (NASDAQ: DISH)
It's easy to see how DISH received such poor customer satisfaction reviews when customers lost access to Fox News and Fox Business Channels this year because of a contract dispute between DISH and Fox.
Related Link: DISH Network CEO: I 'Don't Think Sling TV Will Lead To Any Kind Of Cannibalization Of Our Core Business'
2. Sony Corp (ADR) (NYSE: SNE)
Sony has a history of poor company performance in recent years, and the PR nightmare that resulted from Sony's handling of the hacking situation surrounding the release of the movie "The Interview" only added to many Americans' hatred of the company.
1. General Motors Company (NYSE: GM)
According to 24/7 Wall St., General Motors takes this year's honor of America's Most Hated Company. General Motors recently recalled more than 34 million cars for various defects, the most egregious of which was due to faulty ignition switches that have been linked to 42 deaths. Last year, Reuters discovered that General Motors employees knew about the faulty switches back in 2005, but decided against replacing the switches at a cost of $0.90 each.
This year's full list of America's most-hated companies can be found here: 24/7 Wall St. Most Hated.
Disclosure: The author owns shares of Bank of America.
View Comments and Join the Discussion!
Posted-In: 24/7 Wall Street American Customer Satisfaction Index Fox Business Channel Fox News Reuters Zogby AnalyticsTopics General Best of Benzinga