Do The Markets Care Which Side Wins Elections?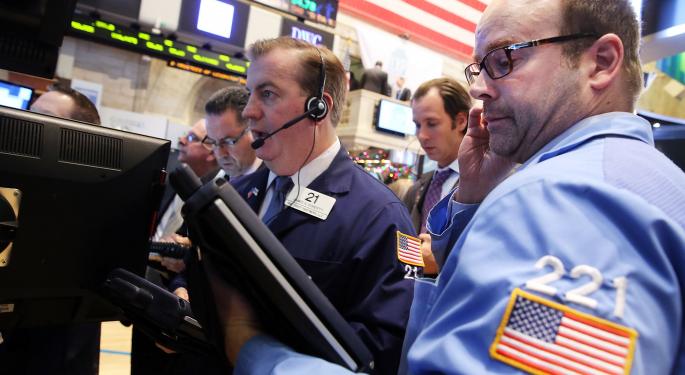 Confidence in the market can mirror the degree to which an investor agrees with the party dominating office. It stands to follow, then, that mathematically, more people will always view election results bullishly, since electoral winners probably just won their votes.
Like Garrison Keillor's Lake Wobegon schoolchildren: They're all above average.
An Arbitrary Relationship
Having said that, don't be surprised by how many investors don't care either way, and invest. That's why neither party is really any better or worse for market performance. Statistics, to put simply, are irrelevant because they can be skewed depending on the observer.
Historical performances of any two periods aren't likely to be identical at any given time. One direction or degree has to correlate more closely to one party's victories.
Related Link: BWS Financial Expects This Company To Come Out Of Election In Good Shape
The first clue of their arbitrary relationship should be that it's often commented how the correlation seems counter-intuitive. Like bigger market rallies during "anti-business" Democrat leadership, for example. A S&P Capital IQ study in 2012 noted the S&P 500 rose an average of 12.1 percent a year since 1901 with Democratic executive leadership.
GOP rule, on the other hand, coincided with annual growth near 5 percent.
Looking Ahead
Exit polling and rumors on Tuesday could offer more trading opportunities than the overall actual outcome. Races left unresolved in the wee hours may impact overnight trading in futures, as it has in the past.
Just more than half the market will be pleased, and less than half will be disappointed.
Tags: election day market impact on elections
Posted in: Politics General Best of Benzinga