What Does Bill Gross' Arrival Mean For Janus Capital Group Inc Shares?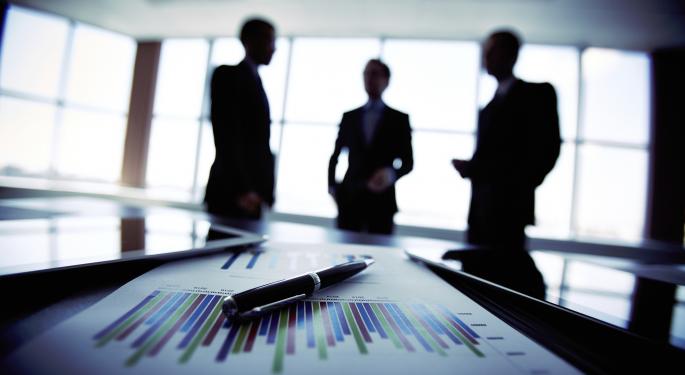 Shares of Janus Capital Group Inc (NYSE: JNS) rocketed 43 percent Friday in enormous trading volume on news that "Bond King" Bill Gross would join Janus to manage the Global Unconstrained Bond fund.
Gross co-founded Pacific Investment Management, or PIMCO, in 1971.
In addition to managing the Global Unconstrained Bond fund, Gross is also charged with overseeing growth of Janus' global macro fixed-income efforts. The Global Unconstrained Bond fund is new, having launched on May 27 of this year. As of Friday's close, it had $12.9 million in assets.
Plenty has been reported about Gross' departure, but what could his move to Janus mean for shares of his new employer?
Related Link: What PIMCO Looks Like After Bill Gross
Janus is a small-cap stock with a market capitalization just shy of $3 billion. For years, the firm was well known for its oversized exposure to Enron in 2001, or the wreckage of the Janus Global Technology Fund as the dot-com boom came to a crashing halt in 2000.
In recent years, Janus has been putting more emphasis on its fixed-income strategies, with some success.
At the end of the second quarter, 373 U.S.-based hedge funds and mutual funds owned Janus shares.
The largest owner is the Ariel Fund, which holds 3.29 percent of Janus shares, constituting 3.6 percent of fund assets.
Other major holders of Janus Capital include the Ariel Appreciation fund, the Permanent Portfolio, the DFA US Small Cap Value fund, the T. Rowe Price Small-Cap Stock fund and the Heartland Value Plus fund.
Institutional buyers sent Janus' price skyrocketing Friday. If they continue to have confidence in the company now that Gross has moved to Janus, watch for them to bolster their positions even further.
Posted-In: Bill Gross jagtx Janus Global Unconstrained Bond Fund jucax PIMCOTop Stories General Best of Benzinga
View Comments and Join the Discussion!