How To Get Growth And Income From The Same Fund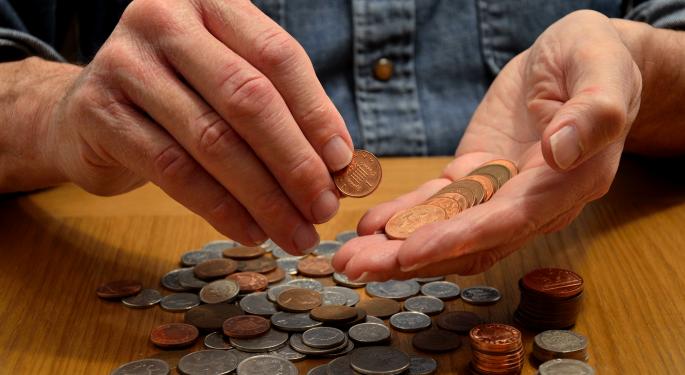 Many investors, particularly those who are still in their working years, immediately gravitate toward growth investments. The idea of price appreciation, even when it means taking some extra risk, holds tremendous appeal for many.
When retirement rolls around, however, people often shift their focus toward income-producing investments. That strategy makes sense when someone no longer has a paycheck.
It can also make sense to use both strategies simultaneously. That's where a grown and income mutual fund comes into play.
Related Link: Could European Funds Offer An Opportunity Now?
A growth and income fund may use just stocks, or a mix of stocks, fixed income and REITs. A good example of a fund from the growth and income category comes from Oakmark Funds.
The Oakmark Equity and Income fund has a year-to-date total return of 3.9 percent. That's less than the S&P 500, but 12.5 percent of fund holdings are fixed income, which have a lower return than equities. It is essentially trading a higher level of price appreciation for a stream of dividend income.
Top stock holdings in the fund are Oracle Corporation (NYSE: ORCL), General Motors Company (NYSE: GM), Bank of America Corp (NYSE: BAC), Dover Corp (NYSE: DOV) and National-Oilwell Varco, Inc. (NYSE: NOV).
U.S. Treasury Inflation-Protected Securities (TIPS) constitute the top holdings on the fixed-income side. TIPS are popular because of its structure. It pays interest twice yearly at a fixed rate. That rate is applied to the adjusted principal, which means payments will fall with deflation and increase with inflation.
On the corporate side, top bond positions include General Motor, E*TRADE Financial Corp (NASDAQ: ETFC) and Manitowoc Company, Inc. (NYSE: MTW).
This is an actively managed fund, so its expense ratio will be higher than most funds that are simply indexed. The total expense ratio of 0.95 percent, however, puts it in line with other funds in the large blend category.
Posted-In: growth fund income funds Oakmark FundsMutual Funds Education General Best of Benzinga
View Comments and Join the Discussion!