LIVE: Everything You Need To Know About High Frequency Trading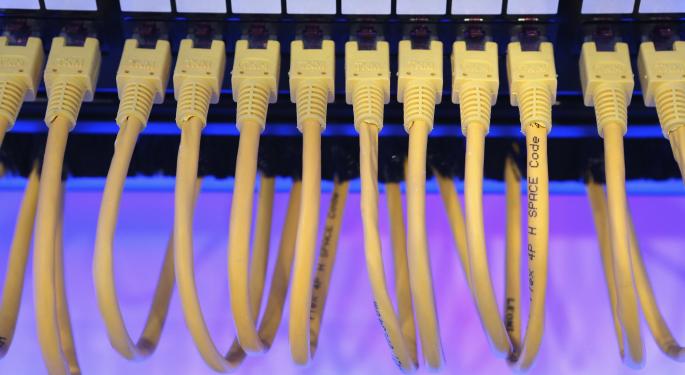 Have questions about high frequency trading?
Don't understand the implications and effects?
Ever wanted to ask the experts? Now is the time!
Tune in to High Frequency Friday on Benzinga's #PreMarket Prep broadcast, sponsored by Charles Schwab.
HFT Friday is a special segment featuring the industry's foremost experts on the topics of maker/taker pricing model, order types, colocation, cancelling or replacing orders and off-exchange trading.
Check out the live broadcast at 8:00 am EST here.
Here's the guest line-up:
8:05 a.m.
Joe Saluzzi (@JoeSaluzzi), Partner and Co-Founder of Themis Trading
Joseph Saluzzi is partner, co-founder and co-head of equity trading of Themis Trading LLC, a leading independent agency brokerage firm that trades equities for institutional money managers and hedge funds. He is also the co-author of "Broken Markets -- How High Frequency Trading and Predatory Practices on Wall Street are Destroying Investor Confidence."
8:20 a.m.
Larry Tabb (@ltabb), Founder and CEO of TABB Group
An expert in automated trading and market structure, Larry Tabb is the founder/CEO of TABB Group, the financial markets' research and strategic advisory firm focused exclusively on capital markets. Prior to TABB, he was vice president of TowerGroup's Securities & Investments practice where he managed research across the capital markets, investment management, retail brokerage and wealth management segments. He has been quoted extensively in virtually all industry and general news publications.
8:35 a.m.
Eric Scott Hunsader (@nanexllc), Founder and CEO of Nanex
Eric Scott Hunsader has over 25 years of hands-on experience developing successful real-time trading software including high performance trading applications and compression techniques. Hunsader has been an outspoken critic of high frequency trading, and his views have been cited in numerous financial publications.
9 a.m.
Haim Bodek (@HaimBodek), Founder of Trading Machines and Decimal Capital Markets
Haim Bodek is a "whistleblower" industry player who for years has worked developing quantitative trading strategies at Hull Trading and UBS. He is most notable to the industry however, for his illuminating how stock exchanges have been providing ultra-HFT firms (the commonly accepted term today being "market makers") with unfair advantages that propel them to the exchanges' best prices at your expense.
9:15 a.m.
Ezra Rapoport (@HFBondsTrader), Trader and Head of Automated Strategy & Development for Flammarion Capital
Ezra Rapoport is a high-frequency trader in futures and US Treasuries markets. He has traded for some of world's largest sell-side institutions in addition to several well-respected hedge funds. In addition to being a full-time trader, Rapoport is an active proponent of increased automation in markets and promoting the availability of automation to all market participants large, small, and retail.
9:30 a.m.
Dave Lauer (@DLauer), President and Managing Partner of KOR Group LLC
Dave Lauer has extensive experience designing and building the infrastructure that underpins many modern electronic trading systems and several years experience as a quantitative analyst and trader on high-frequency trading desks. Dave's current work focuses on massively scalable technology and predictive analytics.
Christopher Nagy (@christophernagy), Founder and CEO of KOR Group LLC
Chris Nagy is a 25-year veteran of Wall Street and was previously the managing director of order routing, sales strategy and market-data strategy at TD Ameritrade where his responsibilities included developing and implementing best execution, routing technology and execution analytics, as well as developing routing and execution strategy.
Get the LIVE broadcast here or watch below:
Posted-In: Chris Nagy Dave Lauer Eric Scott Hunsader Ezra Rapoport Haim BodekEducation Interview General
View Comments and Join the Discussion!