Is Akorn, Inc. An Easy Buy This Week?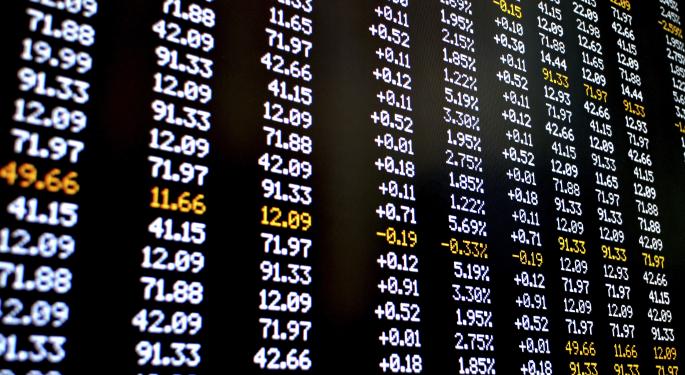 This week, Akorn, Inc. (NASDAQ:AKRX) offers a great buying opportunity for a short-term swing trade.
As a stock, Akorn has a bevy of favorable characteristics that make this set up a swing-trader's dream. The stock is situated in the Pharmaceuticals sub-industry, dabbling in Biotechnology as well. Currently, Biotechnology (XBI) and Pharmaceuticals (XPH) are both on a nice bull run, while Akorn is outperforming both greater sub-industries.
AKRX features an up-trending pattern in the long term, intermediate term and short term. Basically, no matter how you slice it, the stock has been extremely solid over the past few years. While there have been brief consolidation periods to begin 2013 and 2014, the stock has otherwise been on a sterling up-trend with explosive returns.
Turning To This Year
After basing in April, Akorn has been on a tear from the $22 area up to prices north of $39 to begin in September (up 77 percent in six months). The stock has not developed a dangerous parabolic pattern despite its heavy gains, and continues to display short consolidation and pull-backs that have been great buying opportunities recently.
Akorn has remained above its 50-day moving average since the April base, which is also a very bullish sign. After hitting opening highs of $39.25 on September 3rd, Akorn has pulled back to the 50-day moving average, where it seems to be basing. With some short-term support just below in the $35.30 area, it appears the pull-back is about done.
Akorn does not report earnings until early November and is relatively quiet among headlines recently, so it appears there are few deterrents, news-wise at least, that would keep the stock from continuing its impressive march higher.
Related Link: The VIX Is Cheap – Is It Time To Buy?
The current pull-back is a chance to catch Akorn at a decent entry price for a short-term swing trade. A run back to $39.25 from current prices would produce a gain of +8.63 percent, making the upside here considerable given the time-frame (one- to two-week hold). The potential downside with a stop at support ($35.34) would be just -2.24 percent, which gives this set up a very high reward-to-risk ratio.
Disclosure: At the time of publication the editor and affiliated companies own the following positions: None
Tags: technicals
Posted in: Technicals Top Stories Trading Ideas Best of Benzinga