Preparing For PreMarket And After-Hours Trading, Part 2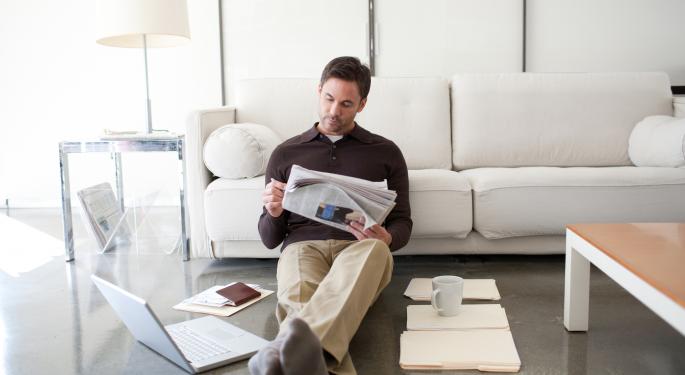 Premarket and after-hours trading are a mystery for many individual traders.
With help from Rob Friesen, Dennis Dick and Dan Steinberg of Bright Trading, this three-part series attempts to tackle some of the questions surrounding extended hours investing. The first part examined added risk. This part looks at preparation.
News
Before trading in the premarket session, traders need to be aware of macro topics and equity-specific issues that may be affecting a stock.
Trades, as a result of unwatched limit orders, may be picked off as the story develops. Similarly, traders need to monitor headlines that may be released on a position they are already holding.
News, or a lack thereof, can help find trading opportunities when shares are slow in reacting rationally to a fundamental change. This is often the case in low liquidity extended hours trading.
Related Link: The Risks Of PreMarket And After-Hours Trading, Part 1
Ex-Dividend
On a stock's ex-dividend date, the person who owns the stock initially collects the upcoming dividend while a buyer later in the day misses out. The drop in cash flow has a small impact on share value, as measured with a dividend discount model (DDM). Shares often slightly drop on the ex-dividend date as a result.
There are a couple ways traders can use this information. It can explain an otherwise unforeseen drop in price. It can also provide a buying or selling opportunity if the move is not done rationally.
Support And Resistance Levels
Traders can find opportunity by looking for orders leaning against support and resistance levels. The insight needed for these situations is whether the level will hold. One example of this is buying shares resting on a support level that the trader thinks will continue to be significant.
S&P 500 Correlation
By knowing how shares typically correlate to the S&P 500, traders may be able to capitalize when the current move in a security is not behaving how it typically does. For example, if S&P 500 futures are up 1 percent and the stock has a beta of one, but shares are unmoved, there may be a buying opportunity.
Volume
When a stock is moving on higher than expected volume, odds are the move is on fundamental data (i.e., earnings or a business update). Opportunities in this situation arise when the market may not be rationally pricing news.
Average True Range
Note the average true range before trading a specific stock. The true range is the highest of the following: day high minus day low, absolute value of day high minus previous close and absolute value of day low minus previous close.
This gives an idea of the stock's average volatility, which can be very useful. It can show if the current move is an anomaly (some story stocks make drastic swings regularly). Traders should be aware that stocks with a higher true range are typically riskier.
Other Assets
To get an idea of market sentiment, traders should watch commodities and currencies, such as gold, crude, euro, pound and Japanese yen.
Posted-In: Education General Best of Benzinga
View Comments and Join the Discussion!