5 Energy Projects Almost Too Ridiculous To Be True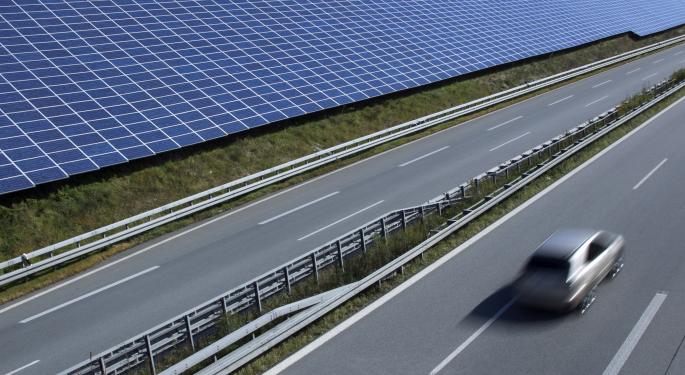 These days, energy is a big concern on a global scale. But some projects seem so far-fetched that they belong in science fiction novels rather than city streets.
Here's a look at a few:
Energy Duck
Designed by a British team, the Energy Duck promises to provide Copenhagen with solar and hydropower. The duck would be a tourist attraction that would gather solar energy in Copenhagen Harbor in an effort to help the city's ambition of becoming carbon-neutral by 2025.
Aside from the design, two things sound particularly ridiculous about this project: As explained by designboom, the yield of the generator would be 75 percent of a fully optimized solar farm on the same site, and the project claims that the duck is designed to serve as much as an entire town.
Thermoelectric energy harvesters
These are also called thermoelectric generators. Essentially, they convert temperature differences into electrical energy using the Seebeck effect. While the thermoelectric phenomena have been utilized in heating and cooling applications, its application in electricity generation is negligible at the moment.
However, a recent research by IDTechEx says that the market for these devices could reach almost a billion dollars by 2024. One of the most bizarre parts of the thermoelectric energy-harvesting project is generating electricity from the human body. Scientists have previously said that a resting male can provide anything from 100 to 120 watts of energy, which is theoretically sufficient to power many gadgets.
Related: 5 Ground-Breaking Products From Healthcare Startups
A team of researchers from the Korea Advanced Institute of Science and Technology (KAIST) has developed a "flexible thermoelectric generator" in form of a wristband.
The main breakthrough with this particular wearable is that it is capable of generating about 40 milliwatts of energy without making the wearer feel the burden of carrying a load. And with companies like ABB (NYSE: ABB) and General Electric (NYSE: GE) already involved– with wireless sensors in particular – this industry could well grow as much as forecasted.
Vibration-to-electric energy conversion
To think that you can generate electricity by simply marching (dancing, walking, etc.) around is quite ridiculous. But it is possible. Discovery News reported that Club Watt in Rotterdam, Netherlands, already has this technology in place, using floor vibrations from people walking and dancing to power its light show.
Mitsubishi (OTC: MSBHY) is also already involved in electricity generation from vibration. The company's research is based on using spring to amplify vibrations, which could help maximize the potential of vibration-generated electricity.
Solar highway
The idea of replacing asphalt roads with glass-covered roads that have solar panels underneath also sounds too ridiculous to be true. But in the future, it might not be.
Solar Roadways, based out of Sagle, Idaho, is the company behind this initiative. The company has raised more than $2 million so far. The federal government has also supported this project by giving the company $750,000 in 2011. It's a difficult call, but smart highways could be the future.
Cheap, recharchable batteries
Make a list of the top five problems faced by the renewable energy industry, and you're likely to have large-scale energy storage in there. Companies like Elon Musk's Solar City (NASDAQ: SCTY) have invested a lot in this.
However, a recent breakthrough by scientists at the University of Southern California promises to solve this problem completely. These scientists have developed a water-based, organic battery, which uses no metal or toxic material, and is intended for use in power plants.
One of the researchers said the battery lasts for about 5,000 recharge cycles – an equivalence of 15-year lifespan – compared with the 1000 cycles for lithium ion batteries, which cost ten times more to manufacture.
View Comments and Join the Discussion!
Posted-In: energy hydro power Solar Power TechnologyMovers & Shakers Tech General Best of Benzinga