Should You Be Trading?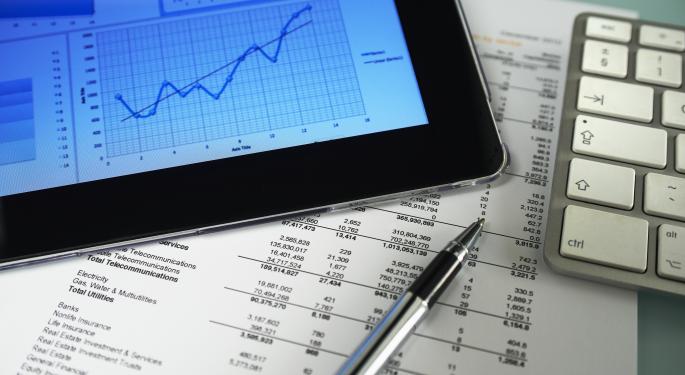 If the headline to this article caught your attention, then you probably have at least a moderate interest in markets and thus already semi-qualify to consider becoming a part-time trader.
Trading is cyclical in terms of the number of participants. Rampant bull markets turn everyone into stock market gurus, while long slumps in stocks cause many participants to switch their focus to other endeavors. On the other hand, traders have the luxury of being much more agnostic to the market's direction. There are very profitable opportunities in both up and down markets.
While trading isn't for everyone, for those willing to delve into the world of trading, one of the most lucrative and truly liberating businesses on earth is waiting for them. But is trading something for you?
Related Link: 4 Habits Of A Successful At Home Trader
Just about every personality can find a trading style to suit them. As such, as long as you are interested in markets and are willing to go through the learning phase and adhere to strict discipline, the answer is yes, you should be trading.
But those conditions--getting educated and being disciplined--are important. An interest in the stock market isn't enough to start your trading career or hobby. Perhaps the most important step, however, before you dig into trading classes and read through a stack of trading books, is being self-aware.
Here are four crucial points for you to consider:
What type of person are you?
Do you prefer long gazes into the sunset or is the adrenaline rush of a 360 degree rocket air snowboarding trick more your thing?
If you see yourself as the former type, then a longer time-horizon investment approach may suit you better. It will allow you to do your research over extended periods of time before investing in a strategic long term growth opportunity you've identified. If you are the quicker thinking type that constantly needs to be at least somewhat in touch with the day's market action, then trading may just be for you. Both paths can be very profitable when followed correctly.
Time availability
Make an honest assessment of the free time that is available to you each day/week. Can you set aside 30 – 60 minutes each day to check up on the market and manage your trades? Or will setting aside this time for trading cause other important areas of your life to suffer? You won't be able to trade effectively without time to set aside.
Do not take this step lightly, time is the most valuable resource you have to invest.
Related Link: How To Make 9 Percent Shorting A Booming Stock Like Tesla Funds
To give it an honest start, trading requires at least 10K of starting money. This should be money which you don't need for retirement or to pay your living expenses. While paper trading is a good way to start testing your strategy, eventually you will have to put real money in to the test the market. Putting real money in will help to get used to the psychological hurdles you have to overcome in trading.
Responsibilities in your life
What are your current responsibilities outside of work? While you may have plenty of time for trading, are there currently any stressful or otherwise mentally occupying events in your life that would make it difficult to focus on trading?
Depending on the strategy, trading doesn't have to take up much time. However, a clear mind allowing you to focus on flawless execution of your strategy and hence iron discipline is a necessity. A cloudy mind will blind you from seeing opportunities for profit.
If you nodded at each of the above points and still feel the burning desire to venture into the lucrative world of trading, then there's nothing stopping you. Let's get to it!
Tags: day trading Investing
Posted in: Education Personal Finance General Best of Benzinga