Greenwich Associates' Kevin McPartland Talks Market Structure, Growing Demand For Research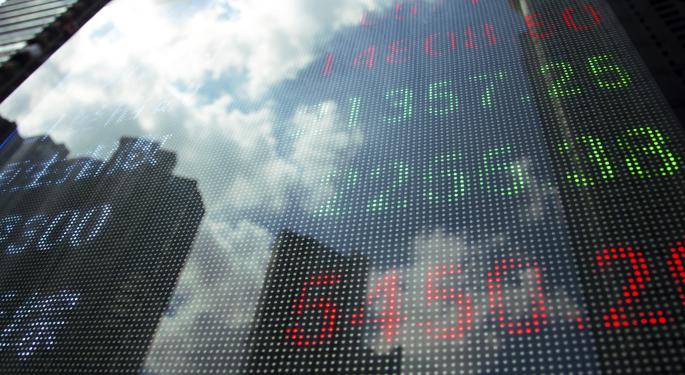 Kevin McPartland leads Greenwich Associates' market structure and technology practice.
McPartland, a former director of BlackRock's Electronic Trading and Market Structure group, has nearly 15 years of capital markets industry experience with expertise in OTC derivatives and financial services technology.
McPartland on June 9 was a special guest on Benzinga's #PreMarket Prep to talk about about market structure, dark pools, demand for market research and more.
Equity Volume
McPartland recently completed research involving nearly 600 institutional investors about how they interact with their brokers and how much they are paying.
Related Link: Reggie Middleton Talks Bitcoin's Future And Why Google Is Preferred Over Apple
"For the first time in five years, the total amount of commissions paid by institutional investors to brokers on trades of U.S. equities increased from 2013 to 2014," McPartland posted on his blog.
"The studies, based on 590 interviews with US institutional equity traders and portfolio managers in the first quarter of 2014, also found that customer electronic trading has remained relatively flat while mid-tier brokers have gained share on the bulge bracket, providing both sector specific trading and research services to institutional clients."
As it turns out, for the first 12 months ending in February 2014, the pool of U.S. cash equity commissions rose 10 percent to $10.34 billion.
McPartland explained that volume in the U.S. equity markets is "unbelievably low" compared to historical levels. However, McPartland noted that demand for quality-based research of individual companies and sectors is booming.
McPartland noted that demand really picked up following the release of the controversial book Flash Boys, which claims the stock market is rigged.
"Customers seem to be willing to pay up for good information," McPartland explained, adding that investors want to understand more about where their buy and sell orders are routed.
McPartland said that both large and smaller brokerage firms have benefited from the trend in customer demand for research.
"As the larger firms have seen their margins bleed quite a bit, they have spent quite a bit [of time and money] focusing on the electronics offering, the algorithm and such," McPartland explained. "They have unfortunately had to scale back on their research department, especially for small-caps stocks, lower volume stocks."
And this is where mid-tier brokers come in, McPartland explained.
"If we take a look at the market share of the mid-tier brokers as compared to the top bucket, it's been a dramatic change since 2007."
McPartland explained that 70 to 80 percent of the research market in 2007 was occupied by the biggest names. That share has now dropped to 60 percent, as specialized smaller-tiered brokers are less focused on electronic trading and more focused on satisfying a growing demand.
Big Boys Changing It Up?
Names like Goldman Sachs (NYSE: GS) and Morgan Stanley (NYSE: MS) are still controlling a large portion of the market and provide some of the best execution and research.
Nevertheless, McPartland believes that these large-tier banks will make drastic, never-before-seen changes to their business model in order to protect their market share. McPartland gave an example of Credit Suisse (NYSE: CS), who is looking to split part of its fixed-income business.
"The mid-tiers are certainly rising, but the big banks aren't going anywhere."
Complicated, Not Rigged
As for the topic of rigged markets? McPartland argues that the markets are not rigged, rather it is "complicated."
The FCC in 2010 mentioned the concept of the "trade-at" rule which would prevent sell-side firms from internalizing orders unless they could provide a half-cent improvement in price over the market's best offer.
The rule, which takes a swipe at dark pools, is not something that McPartland expects to see implemented any time soon. Instead, McPartland pointed out the IEX exchange could serve as an interesting experiment.
"They are coming to the market with a new model," said McPartland, referring to IEX exchange that is intended to eliminate advantages high-frequency traders hold. "If the model works if the market likes it, it will do well. If the markets has other priorities, then it won't."
That's sort of the free market approach, rather than putting on more regulations, McPartland argued before adding that it's up to the users of the market to make a final decision on what products and services they want to use.
Posted-In: Benzinga PreMarket Prep Credit Suisse Flash Boys Goldman Sachs IEX ExchangeEducation Interview General Best of Benzinga
View Comments and Join the Discussion!