Tauriga To Discuss Tremendous Entry In The Cannabis Space At WeedStock Conference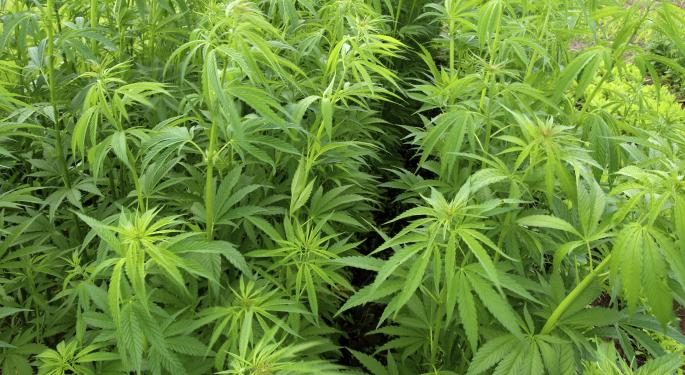 Tauriga Sciences (OTC: TAUG) announced Tuesday that the company will be presenting at the first annual WeedStock conference.
Tauriga is reinventing itself as a leader in the marijuana sector, with CEO Dr. Stella Sung at the helm. The company is no longer dependent on a single license, but is creating a diversified portfolio of assets -- including licensing agreements and acquisitions of companies in the life science technology industry.
The company put themselves in the center of the marijuana space with the acquisition of Honeywood earlier in 2014. Honeywood makes cannabis oil infused topical creams to alleviate pain, while providing no psychoactive effects.
Related: Tauriga Sciences Is Poised To Establish itself In The Marijuana Industry
Sung commented on the benefit that the creams can provide the elderly population, who, "are already taking a lot of oral medications and don't want to take any more due to the fear of sides effects from drug-drug interactions, but do suffer from pain and discomfort."
Tauriga plans to emphasize dispensaries for distribution, but doesn't want to limit itself from other distribution channels.
Tauriga recently brought Dr. Lawrence May, MD, onto the team. Prior to his engagement with Tauriga, May served as the executive vice president for medical and scientific affairs at Herbalife. Sung commented, "I think his background is perfect for developing supplements related to cannabis effects [including] memory and cognitive issues, appetite, and depression."
Changing product offerings is not all Tauriga is doing to fuel a turnaround. Because the company is now able to acquire capital at a lower cost, Tauriga has been replacing past debts. $800,000 was raised in a recent private placement, while over $700,000 of older convertible notes were paid off.
Tauriga Sciences will be presenting its opportunities at 10:00 a.m. on July 1 at the exclusive WeedStock conference.
View Comments and Join the Discussion!
Posted-In: comments Dr. Lawrence May Stell SungEducation General Best of Benzinga