Thrift Conversions Can Lead To Better Sleep And Better Returns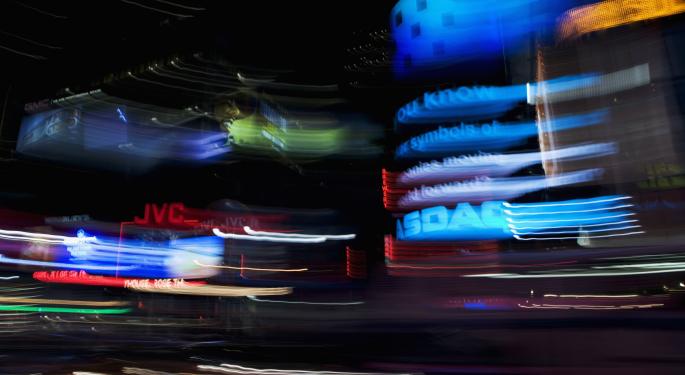 One of the most successful investing approaches over the past 40 years has been thrift conversions. Investors from Peter Lynch to Seth Klarman have used this secret to find winning stocks and earn impressive returns.
Many investors are not aware or just not interested in the steady, boring way of making of money in the stock market.
Consider the fact that according to a Barron's article published in 2010, the SNL Thrift MHC Index returned 188 percent during the lost decade in which the market returned less than 10 percent, cumulatively. Historically, 75 percent of these newly converted thrifts have been taken over five years or less after the IPO.
Although the number of deals has declined over the years, deals are still being done. In 2013, for example, there were 10 thrift conversion IPOs priced. So far in 2014, there have been seven deals completed.
The very nature of the thrift conversion tends to create a well-capitalized bank with a solid loan portfolio that trades at a steep discount to book value. The new capital taken in via the offering adds to the book value of the institution and creates extraordinary value for shareholders.
Related: 3 Cheap Stocks That Are Great Deep Value Investment Ideas
Smart investors who buy the shares while still well-below book value should see spectacular, long-term gains from these boring, conservative bank stocks. Several of the 2013 thrift conversions are still trading at very attractive prices.
Prudential Bancorp (NASDAQ: PBIP) is a small bank in the Philadelphia area. It has seven branches with about $514 million in assets in the region. The loan portfolio is primarily 1 to 3 family housing loans and has very little exposure to higher risk loans, like home equity and construction loans.
Nonperforming assets are just 1.43 percent of total assets. Post-offering, the equity-to-assets ratio is over 17, so the bank is very well-capitalized right now. While there is nothing particularly exciting about the bank, the fact that you can buy a well-funded conservative bank at such a low price-to-book value ratio should be of great interest to long-term, value-oriented investors.
Charter Financial (NASDAQ: CHFN) is another bank that did a conversion offering in 2013 and still trades at bargain prices. The bank has 16 branches in Alabama, Georgia and the Florida Panhandle with about $1 billion in total assets. The bank is more engaged in the commercial lending arena, as about half of the bank's loans are commercial real estate related.
The bank has a strong portfolio, as nonperforming assets not covered by loss sharing agreements are at 0.59 percent of total non-covered assets. Charter Financial has plenty of capital with an equity-to-assets ratio of more than 19 and the bank been using its excess capital to buyback stock. It just finished a buyback program and immediately announced another for approximately 10 percent of the outstanding shares.
The stock is bargain priced as well, trading at just 84 percent of book value.
Related: Listening To The Smart Guys: Be Cautious
Westbury Bancorp (NASDAQ: WBB) is a little bank with 12 branches in Wisconsin. It has assets of about $529 million and nonperforming assets are just 1.05 percent of total assets. The equity-to-assets ratio is 12.5, so while not as wildly over-capitalized as some other banks, it does have plenty of capital.
Westbury has avoided the riskier lending activity with more than 80 percent of loans spread out among single-family, multifamily and commercial real estate loans. Westbury also just announced a buyback program and will be looking to repurchase almost five percent of the outstanding shares.
With the stock trading at just 74 percent of book value, traders are getting a bargain. Insiders have also been buying stock in the bank, in anticipation of higher prices in the years ahead.
Thrift conversion has been one of the more profitable segments of the stock market. These stocks may not offer an exciting story like technology or medical sectors, but the stocks are cheap and have a margin of safety that should lead to both market-beating returns and sound sleep no matter what the market does from day to day.
Posted in: Long Ideas Education Trading Ideas General Best of Benzinga