3 New Data Indicators For A Better Understanding Of The Markets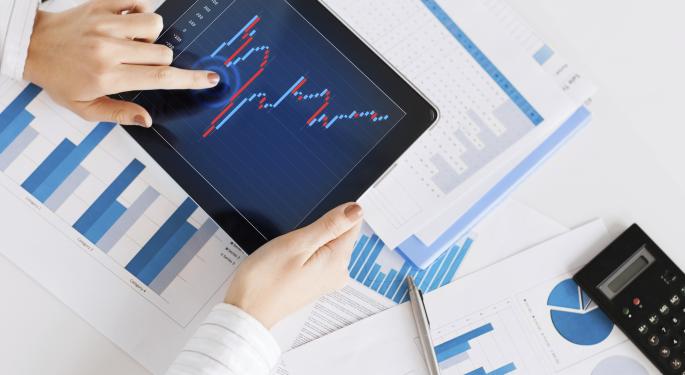 New innovations in the financial technology space are leveling the playing field for individual investors.
Below are especially important developments that stand out from the crowd. The first two are interesting data points that will give retail investors a better understanding as to what could be impacting the market.
TD Ameritrade's Investor Movement Index
Using data points such as holdings and trading activity from a sample of six million TD Ameritrade (NYSE: AMTD) clients, TD Ameritrade constructed an index to measure retail trader sentiment.
By releasing a monthly reading to the public, traders can gain a much better understanding of the degree to which retail investors are becoming bullish or bearish. Armed with this information, investors can compare their mindset to others to make more informed investment decisions.
The index is currently 3.41 percent off the all-time high made in March.
The Paychex IHS Small Business Jobs Index
At the beginning of April, payroll company Paychex (NASDAQ: PAYX) announced a new jobs index. Unlike traditional jobs indexes, Paychex looks at small businesses, which make up almost 95 percent of United States employers.
A key advantage of the index is that investors can gain a deeper understanding of the types of companies that are hiring (i.e. small companies versus publicly traded firms). In addition, the geographic breakdown is useful for understanding local economies.
Stock Futures App
With futures trading almost around the clock, it can be difficult for traders to keep track of price swings at all times.
The app Stock Futures by Albcom gives users real time updates for commodities, futures and forex on an easy to sort platform. Whether on the go or in bed, investors can easily and quickly keep track of contract changes to adjust risk and make profitable trades.
These three make up just a small portion of the tools retail investors have available to them thanks to innovations in the financial technology space. Of course, online brokerages and electronic trading amplify the power of this data. Stay tuned for more great coverage of innovations in the market technology space...
Posted-In: Stock Futures by AlbcomEducation Tech General Best of Benzinga
View Comments and Join the Discussion!