Financial Sector ETF Ready To Move? Here's One Way To Play It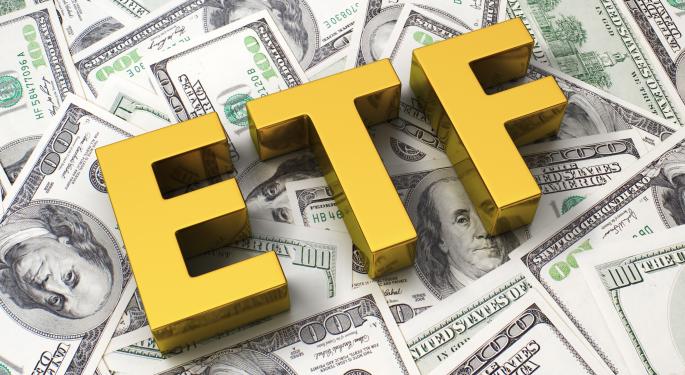 The recent pullback in the financial sector may give a trader an opportunity to get in on the long side or play a strangle depending on your outlook.
The market has a hard time going up without the financials participating and the Fed is expected to give the go ahead for major banks to raise their dividends soon.
The banks may be considered cheap if they raise dividends higher than expected, or it could attract value investors. Individual stocks could be bought or a strangle on the XLF itself could be purchased.
Related: Binary Events And Volatility
The possibility of a larger market correction here or global market slowdown may pave the way for a trader to use this strategy.
The XLF ETF (NYSE: XLF) has a wide range of 23 or more to the upside using channel trend lines, and could go as low as 20.50.
The ETF strangle with XLF at $21.80 could be setup as an April 2014 22/21 call/put for $.58 cents.
A little more time out to May 2014 would cost around $.85 cents for the same strikes.
The risk here is the ETF doesn't move enough to offset the cost, a larger move or correction could make this a profitable trade.
More bullish ways to play this would be to write put credit spreads or naked puts under this ETF or individual stocks. The trader who wants a little more security would consider the strangle.
Posted in: Long Ideas Sector ETFs Education Short Ideas Options Federal Reserve Markets Trading Ideas Best of Benzinga